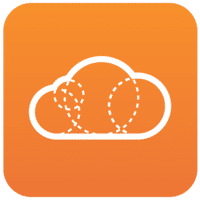 Employee Success Lead at A Cloud Guru
Apply to A Cloud Guru
As our Employee Success Lead at A Cloud Guru, you'll be an integral member of our global People & Culture team and will work on employee success efforts for our Australia-based employees – including both in-office and remote employees. You'll deliver employee success practices with a culture-first mindset. You will work to align P&C initiatives with business needs and objectives to create integrated solutions.
Hello, we're A Cloud Guru
Our friends call us ACG.
A Cloud Guru was built by engineers for everyone, everywhere. Here you'll have the freedom to follow your curiosity. We're not afraid to just try, because when you're working with cutting edge technologies, experimentation and trying out new ideas have to be encouraged and celebrated.
Our engineers are building the world's largest (and most awesome) cloud learning platform. Why? Our mission is to teach the world to cloud. Our fun, quirky courses have helped over 1.5 million people learn to cloud, and we're just getting started.
Everyone on our team genuinely cares about our students, the quality of their education, and what that can mean for their careers and their lives. When that's driving your decision-making process, the other pieces fall into place naturally. – Pete, VP of Education & Research
As an Employee Success Lead at ACG, you'll get to
Collaborate on new organisational strategies
Partner with People Leaders and employees to improve work relationships, build morale and increase productivity and retention
Contribute to the continuous improvement of practices within the organisation
Resolve complex employee relations issues and address grievances
Consult regularly with management and provide guidance when appropriate
Identify training needs for teams and individuals
Monitor and report on the workforce and succession planning
Work closely with new hires and their managers through the first three months to ensure a smooth transition
Play a critical part in the growth of the Human Resources policies, process, and strategy
Advise managers on the best practices in benefits, performance reviews, and performance improvement plans
Lead the People & Culture Australia office
We are looking for someone who will
Administer quarterly reviews, performance improvement plans, and disciplinary meetings
Reprioritise initiatives as needed and appreciate a sense of urgency
Bring a desire to continually learn and improve both themselves and the company
Be a proactive communicator and change agent 
Successfully balance employee needs with business objectives 
Think globally to support our global workforce 
Build and develop our Australia team
Contribute to the continuous improvement of HR systems and practices at A Cloud Guru
Think outside the traditional Human Resources role to create innovative and creative HR policies
Have a laugh!
What you bring to the table
We focus on hiring values aligned people, because we believe the right person can learn all the things to be successful in their role. Confidence plays a big part in what you apply for. We encourage all job applicants to apply even if they are nervous to do so. College degrees aren't required for any roles, and career gaps or switches are totally welcome.
10 years experience in a People & Culture/HR role 
People Management Experience 
Proven global experience working for a fast-paced company that's scaling
An innate ability to build strong relationships with stakeholders
Thorough understanding and application of HR principles and compliance, concepts, and best practices
Strong understanding of HR programs that drive culture and great employee experience
A passion for people and a desire to do the right thing
Proven ability to own processes to partner with management on strategy and performance
More than a job
Where you work isn't just a career decision -- it's a life decision. We get it. That's why we want all of our Gurus to feel a sense of belonging that comes from feeling supported in all areas of their lives. Everyone has family, friends and interests outside of their careers, so we offer perks and benefits to make work, work better for you.
5 weeks paid time off. Whether it's hiking to a waterfall or bonding with your couch, we all need time to unplug.
Gender-neutral paid parental leave. We offer 8 weeks of gender-neutral paid parental leave.
USD $250 quarterly education budget. All Gurus get USD $250 quarterly to spend on professional development
2 hours each week reserved for learning. Every Friday for 2 hours, we put down our normal work and spend time learning something new.
Salary Packaging. Our salary packaging benefit allows you to pay for certain everyday expenses, like your car lease or new laptop, with pre-tax dollars.
5 mins from Flinders Street Station. Commuting is a breeze when it is a 5 minute walk to the central Flinders Street Station.
Stocked kitchen. Lunches are catered twice a week, and our kitchen stays stocked with carb free, lactose free, and vegan friendly options.
Get certified on us. A Cloud Guru will cover the cost of sitting all industry cloud certifications.
 Does this sound like you? Want to help us teach the world to cloud? Get in touch, we'd love to talk.
Apply to A Cloud Guru
About A Cloud Guru
Office address
31 Queen Street, Melbourne, VIC, 3000
Company size
201-500 people
Founded in
2015