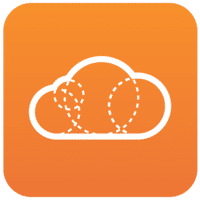 Apply to A Cloud Guru
We're a company founded by engineers, comprised of engineers, building the world's largest cloud learning and transformation platform with a bold mission – giving individuals and businesses the chance to change their trajectory. Our fun and engaging courses have helped 1 million+ students learn to cloud, and we're just getting started.
Working at A Cloud Guru
We're a smart, quirky, tight-knit team who's passionate about our purpose, who works hard, learns together, and laughs together. We look for people who are excited to work with purpose, who can add their own unique quirkiness to our own. We're proud to say we champion diversity and inclusivity are committed to making coming to work an enjoyable experience for all.
Our values
Champion our customers: We connect with and truly care about our customers
Be thoughtful but decisive: We move swiftly and confidently with grounded logic
Learn all the things: We bring insatiable curiosity to our roles every day
Be hungry, stay humble: We always bring our A-game, never our ego
Keep it fun: Above all, have fun and make 'em smile!
Our people matter to us. We understand that everyone has family, friends and interests outside of their careers so our employees can access a whole host of perks and benefits that include:
5 weeks of annual leave per year
Generous gender neutral paid parental leave
A Cloud Guru Idea Hours - We set aside 2 hours per week to learn something new!
Quarterly cumulative education allowance
Salary packaging options through our partner Maxxia
Catered lunch two times a week
A well stocked fridge, kitchen, and espresso machine!
The Executive Assistant role
This role will be responsible for leading and managing strategic initiatives on behalf of the Chief of Staff and CEO.
We are looking for someone who can
Report into the Chief of Staff to support the CEO's Executive Office
Provide day to day administrative support to the CEO and Senior VP of Product & Engineering
Support the CEO's, SVP's and COS' day-to-day calendar strategy and management, travel coordination, and expense management
Assist the Chief of Staff with prioritisation of time for the CEO and manage his calendar to reflect the highest areas of priority as agreed with the Chief of Staff 
Assist the Chief of Staff with the planning and logistics of activities including our monthly All Hands and regional Open Houses, monthly and quarterly planning sessions, annual strategic off-sites, customer meetings, board meetings and more
Assist with the review of all internal and external communications to ensure appropriate feedback and follow up is carried out under the direction of the Chief of Staff  
Assist the Chief of Staff on research and background material compilation as required
Partner with the Chief of Staff on strategic initiatives including OKRs, internal communications, and organisational health and culture
Act as a liaison both internally and externally, while maintaining a sense of professionalism at all times
About you
We're looking for a passionate, talented Executive Assistant who loves continuous learning to join our team.
We're looking for someone who has
Previous experience as an EA to a C-level executive, within a fast-paced global organisation. Must understand the nuances and challenges of managing a globally dispersed Executive team - this is a non-negotiable. 
Experience predicting executive needs and resolving time management issues to ensure goals are met
Exceptional organisational skills coupled with impeccable attention to detail
A strong sense of urgency with a bias towards action
Ability to anticipate ever-changing needs and manage competing priorities
Excellent written and verbal communication skills, including the ability to draft, edit, and proofread emails and presentation materials
Ability to maintain confidentiality as it relates to upcoming staffing changes, product development, and non-public information
Enjoys working with executives in a fast-paced environment preferably in technology, media, internet or related companies
Quick learner with the ability to quickly pick up and adapt to new technology
A positive outlook while interacting with all levels of employees, investors, and customers
Does this sound like you? Want to help us teach the world to cloud? Get in touch, we'd love to talk.
Our crew
Our team is spread across the globe, primarily in the US, Australia and the UK. This role will be based in our shiny new office in Melbourne, Australia.
A Cloud Guru is proud to be an equal opportunity employer and welcome all to join the team. All qualified applicants will receive consideration for employment without regard to race, colour, religion, gender, sexual orientation, national origin, disability, or age. At A Cloud Guru, we champion diversity and know that an inclusive environment is critical to our success.
Apply to A Cloud Guru
About A Cloud Guru
Office address
31 Queen Street, Melbourne, VIC, 3000
Company size
201-500 people
Founded in
2015