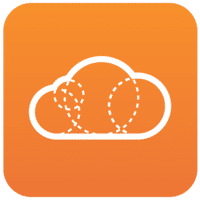 Software Development Lead (Activation & Onboarding) at A Cloud Guru
Apply to A Cloud Guru
A Software Development Lead provides delivery leadership for a team of developers working on A Cloud Guru products and systems. This role works with stakeholders, including the Product team and others to drive development work and take responsibility for getting new products and features into the hands of our customers.
 
At A Cloud Guru, the Engineering team are custodians of products and systems that they build, so this role provides leadership in operational areas, including infrastructure, performance, security and production support.


Hello, we're A Cloud Guru


Our friends call us ACG.

A Cloud Guru was built by engineers for everyone, everywhere. Here, you'll have the freedom to follow your curiosity. We're not afraid to just try, because when you're working with cutting edge technologies, experimentation and trying out new ideas have to be encouraged and celebrated.


Our engineers are building the world's largest (and most awesome) cloud learning platform. Why? Our mission is to teach the world to cloud. Our fun, practical courses have helped over 1.5 million people learn to cloud, and we're just getting started.


Everyone on our team genuinely cares about our students, the quality of their education, and what that can mean for their careers and their lives. When that's driving your decision-making process, the other pieces fall into place naturally. – Pete, VP of Education & Research

Our Engineering Team


We've built all of A Cloud Guru's products cloud-first in a Serverless Architecture, using tools like AWS (Lambda, API Gateway, Kinesis, SQS, SNS, CloudFormation), NodeJs for our back-end APIs, GraphQL, and ReactJS for our front-ends. We use Cypress and Jest for testing and BuildKite for deployments.


We take a "you build it, you own it" approach to Software Engineering at A Cloud Guru, where each team completely owns a part of the product and gets to solve their own unique technical problems. All levels of Engineer are encouraged to contribute in a democratic way, to architecture and system design, practices and processes, or if someone just has a cool idea that we can share amongst the teams! Our Engineering teams love technology, but most of all, love to learn; they're always tinkering with new things during Idea Hours, or sharing new approaches to problems in our Lunch & Learns.


As a Software Development Lead at ACG, you'll get to


Operate the services and systems the team is responsible for, taking responsibility for availability, performance, security and incident management
Promote a "you build it, you run it" approach to development and operations
Own the architecture of the systems you run, ensuring they integrate into the larger A Cloud Guru platform
Take responsibility for the quality of the entire technology stack from infrastructure to front end
Lead the delivery of initiatives, providing visibility of initiative progress and roadblocks
Works with the team to set and follow software design principles and development processes with an emphasis on continuous delivery & well tested iterative changes
Utilises engineering metrics and data to drive improvements and understand impact of changes
Provide leadership, direction, coaching, mentoring and support to a team of Engineers

What you bring to the table


We focus on hiring values-aligned people, because we believe the right person can learn all the things to be successful in their role. Self-belief plays a big part in what you apply for. We encourage all job applicants to apply even if they are nervous to do so. Uni degrees aren't required for any roles, and career gaps or switches are totally welcome.


Essential


A strong technical background, defined as at least 5 years of experience working in software development, or a closely related field (Architecture, DevOps, SRE, etc.)
1+ year of experience of formal people management / team leadership
1+ year of experience managing delivery of a software product, ideally working in a cross-functional Engineering team
A demonstrated background of driving process improvements to increase engineering effectiveness and quality, such as TDD, BDD etc.
Commercial experience operating software systems using practices such as SRE, DevOps, Security, Incident Management etc.

Desirable


Experience in fast growing digital companies, requiring ongoing planning and frequent re-forecasting
Does this sound like you? Want to help us teach the world to cloud? Get in touch, we'd love to talk.


More than a job


Where you work isn't just a career decision — it's a life decision. We get it. That's why we want all of our Gurus to feel a sense of belonging that comes from feeling supported in all areas of their lives. Everyone has family, friends and interests outside of their careers, so we offer perks and benefits to make work, work better for you.


5 weeks paid time off. Whether it's hiking to a waterfall or bonding with your couch, we all need time to unplug
Gender-neutral paid parental leave. We offer 8 weeks of gender-neutral paid parental leave
USD $250 quarterly education budget. All Gurus get USD $250 to spend on professional development every quarter
2 hours each week reserved for learning. Every Friday for 2 hours, we put down our normal work and spend time learning something new
Salary Packaging. Our salary packaging benefit allows you to pay for certain everyday expenses, like your car lease or new laptop, with pre-tax dollars
5 mins from Flinders Street Station. Commuting is a breeze when the office is a 5 minute walk from Flinders Street Station
Stocked kitchen. Lunches are catered twice a week, and our kitchen stays stocked with carb free, lactose free, and vegan friendly options
Get certified on us. A Cloud Guru will cover the cost of sitting all industry cloud certifications
What's the interview process like at ACG?


Applying for a job can feel intimidating and like a full-time job of its own. You shouldn't have to burn through a week of sick time or all your best out-of-office excuses just to put feelers out for a new career opportunity. It's our goal to provide you a fair, efficient interviewing experience that respects you and your time — and to do it all with a touch of delight.


Once you submit an application, we'll review it. If you're a good fit, you'll have an initial chat with a recruiter over the phone. A face to face interview in our Melbourne CBD office typically follows. Then we'll typically build a final round that suits the role and that gives you a feel for what it's really like to work at ACG. If you're on the fence, just give it a try.
Apply to A Cloud Guru
More jobs at A Cloud Guru
About A Cloud Guru
Office address
31 Queen Street, Melbourne, VIC, 3000
Company size
201-500 people
Founded in
2015