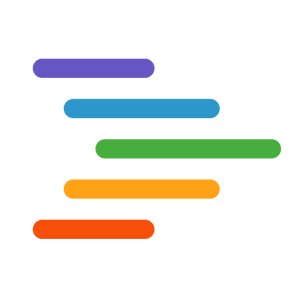 Experienced Software Developer at Accelo
Apply to Accelo
Accelo is looking for passionate and driven developers to join our growing team of experienced and innovative engineers to build our SaaS, mobile and data platforms. We constantly strive for a culture of quality and keep up with current tools and techniques. You'll play a key role in maintaining and improving the Accelo platform!
Who we are


Founded in Wollongong, Accelo is a venture-backed, San Francisco Headquartered vertical SaaS company whose mission is to help service businesses to succeed. With over 100 staff around the world, our Wollongong office is our largest and home to all of our product design, development, QA, security and systems team members. 


Our teams are self-organising, and highly autonomous. We adhere to Agile principles and collaborate with the product and design teams as much as possible. This approach requires a huge amount of teamwork and maturity that may not be right for everyone, but we believe it's the best way to create great software.


Continuous Delivery is deeply embedded within the way that we work. However, we know that typing is not the main bottleneck so we are constantly looking to improve all we do.


What we're looking for


Experience in software development in a team context and a passion for building things that thousands of real people benefit from every day.
An enthusiastic, self motivated and creative mind-set that thrives on solving problems and creating something awesome with code
Good working experience with TDD and creating clean code
An eye for detail and software design
An understanding of the importance of how tech and product are tightly coupled, and the ability to provide input on both
Experience building sustainable architecture and performance optimisation
The ability to speak eloquently on a range of topics based on experience, reading and experimentation.
Bonus points


Experience with the technologies we use, including but not limited to:

Perl, Python, Node.js
JavaScript (AngularJS, React)
AWS (Lambda, Aurora, S3, DynamoDB, API Gateway, Containers) 
MySQL 
MongoDB
Elasticsearch
Redis
Groovy + Selenium + Katalon Studio
Git, Bitbucket
Jira, Slack

Experience interfacing with complex back-end systems, queues and parallel, scalable architectures
Bachelor's degree in Computer Science, Technology or an Engineering discipline (though relevant experience without a degree will be valued highly).
What we're offering


Competitive salary
Centrally located office with great access via public transport, amazing view and fun office culture
Flexible working hours and conditions (beanbags, lounges & stand-up desks!)
Many office perks, including self serve espresso and drip coffee, a fully stocked kitchen, catered Friday lunches, and a few office dogs who love to drop in for regular visits
We regularly attend conferences and community events, both as participants and as contributors
We're a big part of the "Siligong" community and proud of it
We spend time in the office learning together. There is a weekly book club and we encourage Pair Programming / the use of other XP methods
Like to take a peek into our office? This short video will give you a bit of glimpse: www.youtube.com/watch?v=FT80sGIxFh0
How to apply


Fill out the linked application and tell us about yourself. Include your resume and any sample work you may be personally proud of (we'd love to see full-fledged or pet projects). Please note that applications submitted without a cover letter will not be considered, so make sure you include one to tell us about yourself and why you're interested in working at Accelo!
Apply to Accelo
More jobs at Accelo
About Accelo
Office address
6-8 Regent Street, Wollongong, NSW, 2500
Company size
51-200 people
Founded in
2009