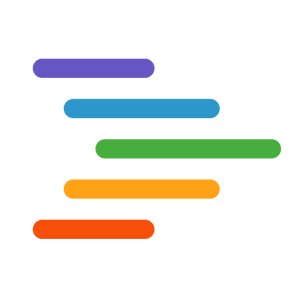 Head of Engineering at Accelo
Apply to Accelo
Accelo is looking for an experienced Head of Engineering to join and lead our Wollongong-based software development team. Founded in Wollongong, Accelo is a venture-backed, San Francisco Headquartered vertical SaaS company whose mission is to help service businesses to succeed. With over 100 staff around the world, our Wollongong office is our largest and home to all of our product design, development, QA, security and systems team members. 
We're looking for a Head of Engineering to be someone who's confident and experienced in building, running and growing an agile software development team.

This role will include a heavy focus on


Leading, managing and motivating engineering teams, including managing performance, processes and development
Recruiting and developing outstanding talent in partnership with hiring and technical specialists
Solving challenges of both a technical and human nature, with a focus on creating a great engineering organisation
As part of the Accelo leadership team, and reporting to the CEO, you will set the tone and cadence for delivery; working cross-functionally with the leadership team (Product, Design, Marketing, Sales, Operations, Client Success, etc) to further scale and improve the Accelo product and help Accelo become a global industry leader in the Operations Automation category for Service Businesses.


The ideal candidate has proven success in building and delivering SaaS software/systems, scaling teams of engineers from a couple of dozen to a couple of hundred, with strong communication, change management, and leadership skills. Background knowledge in SaaS, APIs, Mobile Apps, and Cloud deployments are essential.
What we're looking for


At least 5 years of demonstrated success leading engineering organisations and growing the org from < 30 to 100+ engineers using agile best practices.
Experience managing and coaching teams of developers.
Ability to think strategically, and execute tactically. You have the ability to work at a strategic level with senior leaders/founders, looking at the business goals, translating them into projects, and enabling the team to execute.
Experience in building an inspiring and high-performance team culture, optimizing intra-team collaborations and communications
A passion for technology and able to make recommendations on the future product direction both in terms of new features and new technologies.
Bonus points


Experience with delivering applications on AWS (or similar) and setting up software to scale there with high operational integrity.
Knowledge & practical experience driving pragmatic methodology including agile development, CI/CD and DevOps.
What we're offering


Competitive salary
Centrally located office with great access via public transport, amazing view and fun office culture
Flexible working hours and conditions (beanbags, lounges & stand-up desks!)
Many office perks, including self serve espresso and drip coffee, a fully stocked kitchen, catered Friday lunches, and a few office dogs who love to drop in for regular visits 
We regularly attend conferences and community events, both as participants and as contributors.
We're a big part of the "Siligong" community and proud of it.
We spend time in the office learning together. There is a weekly book club and we encourage Pair Programming / the use of other XP methods.
Like to take a peek into our office? This short video will give you a bit of glimpse: www.youtube.com/watch?v=FT80sGIxFh0
How to apply


Fill out the linked application form and tell us about yourself. Please note that applications submitted without a cover letter will not be considered, so make sure you include one to tell us about yourself and why you're interested in working at Accelo.
Apply to Accelo
More jobs at Accelo
About Accelo
Office address
6-8 Regent Street, Wollongong, NSW, 2500
Company size
51-200 people
Founded in
2009