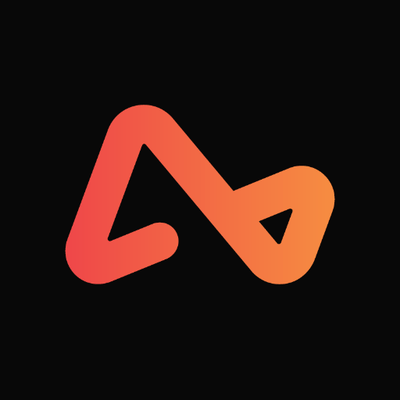 Lead Product Designer at Airwallex
Airwallex is one of the most exciting Fintech start-ups in Australia. We have built an end-to-end cross-border payments platform that allows businesses of all sizes to scale in the increasingly global marketplace. Our solutions enable businesses to manage their cross-border flows programmatically at the lowest costs possible.
We started Airwallex because we knew there was a better way to make global payments. Since 2015 we've been driven by a simple goal – to simplify and enhance the lives of the people and the businesses we serve by connecting them through smart cross-border payment technology.
With offices currently in Melbourne, Hong Kong, Shanghai, Singapore, Tokyo, London and San Francisco, we offer a truly global experience for all employees.
Why we need you


We're currently looking for a Lead Product Designer to join our team in Melbourne. As a Lead, you'll have input on our strategy and lead the design of initiatives with cross-functional teams of a Product Manager and Developers, all focused on making Airwallex the easiest and most enjoyable product in a complex domain. You'll also play a significant role in the growth and development of the wider design team and practice — drawing on your experience to help improve the way in which design achieves better outcomes faster and designers in the organisation grow and learn.

Who you are


You know the craft – you've got experience and a large toolbox of methods to research, collaboratively design and ship solutions that meet defined objectives. You even like to take the lead in defining those objectives and keeping the team focused on them.
You are a team player – you understand product is a team sport and you play nicely with others. You know when a team needs to get together and workshop ideas and you love to facilitate these workshops to get shared understanding and direction.
You're inherently curious - You enjoy understanding complex problems, how people think, what motivates them and what can be feasibly done to achieve an objective.
You're focused on outcomes - You know how design thinking can help move ideas forward and achieve measurable outcomes but you're not a stickler for heavy process and documentation And you love being accountable!
You are a master communicator – who knows how to create a signal through the noise, who can get people on the same page and inspire action
You have a growth mindset – you love feedback both on yourself and on your ideas. You enjoy discussions and debate that evolve ideas and thinking and help everyone grow and learn.

Your week will look like


A mess of meetings - 1on1s with other Designers and Product Managers, with your Product team and with the wider Design team — helping you and them to focus, grow and improve.
The usual Agile rituals - Retros, backlog grooming, workshops and all those important check ins with your product and design team to make sure they are all functioning effectively, improving what they do and achieving real outcomes for Airwallex.
Lean design processes - metric analysis, double jacking, teardowns, user testing, collaborative design sessions, critiques and anything else that informs and improves experiences in a fast but robust way.
At Airwallex we like to ensure we create the best environment for our people providing a collaborative open office space, PlayStation and table tennis to unwind, a fully stocked kitchen which includes breakfast, snacks, fruit, beers, you name it! We also organise regular team building events, encourage flexible/remote working and offer learning and development opportunities. Most importantly, we give our people the freedom to be creative.
Airwallex is proud to be an equal opportunity employer. We value diversity and anyone seeking employment at Airwallex is considered based on merit, qualifications, competence and talent. We don't regard colour, religion, race, national origin, sexual orientation, ancestry, citizenship, sex, marital or family status, disability, gender, or any other legally protected status. If you have a disability or special need that requires accommodation, please let us know.
Apply to Airwallex
More jobs at Airwallex
About Airwallex
Office address
15 William Street, Melbourne, VIC, 3000
Company size
201-500 people
Founded in
2015