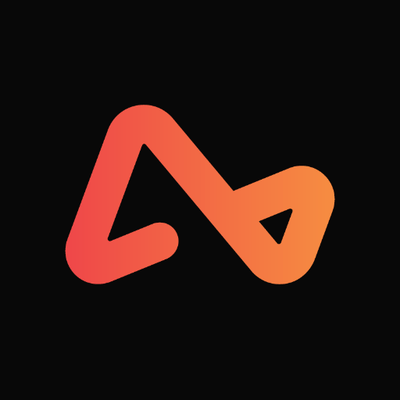 Security Engineer at Airwallex
Airwallex is one of the most exciting and well-capitalised fintech start-ups. We have built an end-to-end cross-border payments platform that allows businesses of all sizes to scale in the increasingly global marketplace. Our solutions enable businesses to manage their cross-border flows programmatically at the lowest costs possible.


Backed by industry icons including Sequoia, DST Global, Tencent, Mastercard, Hillhouse, Square Peg Capital, Gobi Partners and Horizon Ventures, we have raised over US$200 million with a valuation in excess of $1B which makes us one of Australia's Tech Unicorns.


With offices currently in Melbourne, Hong Kong, Shanghai, Singapore, Tokyo, London and San Francisco, we offer a truly global experience for all employees.
The role


Airwallex is seeking qualified Security Engineer to join our innovative, high-energy team. The Security Engineer will respond to security events, conduct technical analysis and response to threats such as malware and intrusion attempts, and provide security services to protect highly sensitive data like customer information. They work hands-on with monitoring and detection systems and vulnerability analysis tools to respond to potential threats to Airwallex systems. The Security Engineer is going to be a unique individual prepared to relentlessly resolve security issues by gathering and analyzing event data and conducting root-cause analysis.
You will


1. Implement and review controls to protect Airwallex data and systems


Enduser security - user and access management review process assurance and platform hardening for different cloud SaaS (e.g. Google Gsuite, Slack, Email security, Data Loss Protection).
Endpoint security - security baseline hardening for OS. Antivirus and ransomware protection maintenance. Context-aware access management fine tuning. Network gateway hardening. Office information assets hardening.
Platforms - vulnerability management. Security baseline for IaaS and PaaS sitting in GCP, AWS and Alibaba Cloud.
Customers - security posture improvement on identity and access management for customers.
2. Provide front-line response to detection systems and alarms, investigate targeted attacks, intrusion attempts, and vulnerabilities


Continuously assess logs to detect anomalous behaviours. Lead the technical aspects of an incident response to ensure they are communicated in a manner that allows for a timely and effective response.
Perform periodic vulnerability scanning on Iaas and PaaS environments. Coordination of 3rd party performed penetration tests. Assess log of events for investigation.
3. Evangelize security within Airwallex and be an advocate for customer trust


Always adopt a risk-based approach to all IS related solutions to allow the business units to manage security and optimise investments.
4. Drive continuous improvement of response capabilities


Promotion of constant process improvement: do more with less.

Who you are


You love being on the front line of defence - Providing response to detection systems and alarms;
You are an investigator - you look into targeted attacks, intrusion attempts, and vulnerabilities;
You are proactive - Working with software development teams to assess risk, fix security issues, and provide policy guidance;
You are a security evangelist - being the voice for Airwallex and advocating for customer trust;
You have the constant need for improvement- you implement, then review controls to protect Airwallex data and systems and are always driving improvement of response capabilities.

Skills and experience you will bring


BA/BS in a related discipline with at least five years of experience in a related role;
Security certifications (1 or more): CISSP, CCSP, SSCP, GSEC, GIAC GISP;
3 years experience in a senior security engineer role;
Experience triaging security alerts and incident response;
Experience with network and computer security and web protocols;
Knowledge of network, system, and web application attacks and mitigations;
Strong verbal and written communication skills.
At Airwallex we like to ensure we create the best environment for our people providing a collaborative open office space, PlayStation and table tennis to unwind, a fully stocked kitchen which includes breakfast, snacks, fruit, beers, you name it! We also organise regular team building events, encourage flexible/remote working and offer learning and development opportunities. Most importantly, we give our people the freedom to be creative.
Airwallex is proud to be an equal opportunity employer. We value diversity and anyone seeking employment at Airwallex is considered based on merit, qualifications, competence and talent. We don't regard colour, religion, race, national origin, sexual orientation, ancestry, citizenship, sex, marital or family status, disability, gender, or any other legally protected status. If you have a disability or special need that requires accommodation, please let us know.
Apply to Airwallex
More jobs at Airwallex
About Airwallex
Office address
15 William Street, Melbourne, VIC, 3000
Company size
201-500 people
Founded in
2015