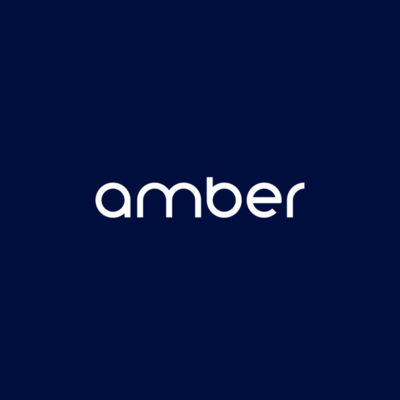 Operations and Customer Success Manager at amber
$100k in Melbourne, VIC
Apply to amber
We're looking for an incredible Operations Manager. You'll be employee #1 in this team, and will be responsible for designing and implementing processes to deliver incredible customer experiences.


About Amber

Amber is a new kind of electricity company built for a future powered by renewable energy. We empower customers to save money by automatically shifting their large electricity devices (like batteries, EVs, and hot water systems) to times when cheap renewable energy is available.

Not only are we the cheapest possible way to buy electricity, we're also enabling the fastest way for Australia to reach 100% renewables.

We have early customers who love what we're doing, great investors, and we're now scaling up our operations to disrupt a huge market.

You'd be working in a small but growing team, working closely with the co-founders to deliver on the vision for our operations team.

About the role
Solving customers problems - both in an ad hoc fashion for specific problems, as well as designing and implementing the systemic process improvements to improve the customer experience
Working closely with our electricity retail partner to design the interaction points and processes for delivering a seamless customer experience
Working with multiple technology teams (including an external billing system and an internal development team) to ensure we are building systems that work for customers, and not expecting our customers to work for our systems
Being the voice of the customer internally - keeping the organisation focused on delivering the most important things that matter to customers
Building out a great Operations and Customer Success team - as the first full-time operations employee, you will play a central role in defining the culture and style of work operations team

Requirements


Cultural fit is everything. You're passionate about helping customers and helping the environment. You're relentlessly optimistic about your ability to impact the world. You are kind to everyone around you.
You thrive in uncertain situations, but are always trying to put structure around things.
You have worked previously (1-3 years) in high performing organisations, like startups, top consulting firms, or in other high-performing NFPs or Corporates
You want a challenge and a place your contributions will be obvious and valued
What we believe a great operations team looks like


We put the customer at the centre of everything we do. The first and last question we ask ourselves is how can we make the Amber experience better for each and every customer. That might mean spending 2 hours on the phone to a customer to help them understand an Amber bill; or it might mean helping a customer find an electrician to sort out some wiring issues in their house; or it might mean re-engineering our internal processes to help make sure customers get the answers they want faster. Whatever it is we are doing, it's always with a view point that this will help our customers, whether that's 1 customer right now, or 1 million customers over the next 10 years.


We listen. Our customers represent the wonderful diversity of Australia, and so bring very diverse perspectives to electricity. So we always listen to our customers thoughts and concerns, and make sure we fully understand them before taking action. We don't dismiss people as being confused, or talk down to them. We try always to put ourselves in their shoes. We always ask for feedback for how we can be better.


We never say "that's not my job". We make our customers' problems into our problems. We might not be able to solve each one of them, but we always challenge ourselves to try and make a difference to make things easier. And we do everything in our power to avoid making our problems into our customers' problems. And we support each other in the process, with no job too small or too big for any team member to help out on.


We believe "Once is never, twice is always". It's a wild and random world out there - and many strange exceptions only happen once. In those cases we do our best to solve that issue, and don't stress too much about if it might happen again. However once something happens twice we accept it will definitely happen again. So then we focus on fixing the underlying causes rather than just managing the symptoms.


We create leverage. We believe that the key to creating amazing customer experiences at scale is to create leverage in everything we do. Whether that's creating knowledge bases for our customers to solve their own problems, investing in training to ensure knowledge is widely spread, or developing new processes or technology to solve a problem faster and easier - we always hunt for the opportunity to create leverage from our people.


We love accountability. We accept responsibility for solving problems, and then we hold ourselves and our teammate accountable for delivering on them. We don't leave a job half-finished. We follow up if we haven't heard back. We make sure the circle's get closed and the boxes get ticked.


We are the voice of the customer internally. We realise that we spend more time talking directly to our customers than anyone else in Amber, and so we take it upon ourselves to be the customer's voice internally. That might mean working closely with the technology and product team to improve the customer experience of the product, or it might mean telling the marketing team that something is causing confusion amongst customers. Whatever it is, we embrace the responsibility to make sure the rest of Amber understands our customers as well as we do.


We have fun. We believe we're the beating-heart of Amber, and so we lead the culture of the company from the front. We love coming to work, and interacting with our colleagues and customers. If we spot an opportunity for a joke, or to do something nice for someone, then we take it.
Apply to amber
About amber
Office address
Company size
1-10 people
Founded in
2017