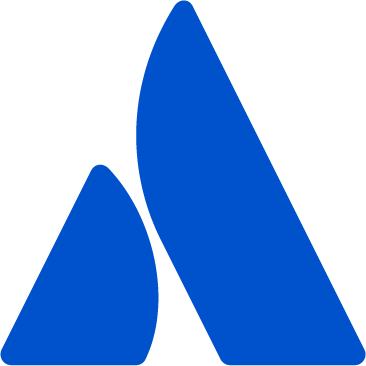 Content Designer, Confluence at Atlassian
Apply to Atlassian
Information is a powerful and essential element of the user experience. If that statement makes your eyes light up, you might be who we're looking for. 
At Atlassian, we look at the way we communicate technical information to our customers as an end-to-end experience. We specialise at guiding users in their journey with our products by providing carefully crafted documentation and in-app text. Our mission is to write content that matters and provide just enough guidance for tasks that our customers need to complete, preferably with a dash of delight.
This isn't a traditional technical writing job. As part of the wider Design team, we actively participate in design activities and every piece of content we write plays a clear role in our UX and business goals. Atlassian's approach to documentation is all about what's best for the customers, so we're open to new solutions, creativity, and experimentation. 
We're constantly working on better ways to measure what makes an information experience successful and we keep challenging ourselves in improving our craft.
More about you 


This job is for someone who thinks bigger than traditional software documentation. You can explain complex features within tiny amounts of product real estate and communicate value in a compelling, clear, and effective way.


Ideally, you love to work with teams to ensure they're providing a great content experience.
Someone who's ready to not only own the documentation for their product, but also contribute to and help drive projects that benefit the larger content community here at Atlassian.

When you join the team, you'd be expected to have


Excellent technical writing skills
A love for both technical and user content
Experience working with software development teams, product managers, and designers
Great stakeholder management skills
A proven track record of working in and managing documentation projects in an agile, fast paced environment

And ideally, we'd hope you'd have


A knack for creatively engaging with audiences
Experience working on cross-product documentation
An ability to challenge yourself and others
Experience in improving or building both information architectures and content strategies for documentation
Bonus points if you have experience working with collaboration tools, wikis, or content management systems.
More about our team


We believe information is critical to any user experience. When you join Atlassian as a Content Designer, you become part of the Atlassian Design organisation. Content design includes everything needed to understand, support, market, and use that product. You won't own all the content, but you'll help make sure the stories we tell are consistent and create a great experience for our customers.
Show us something


Along with your resume, send or point us to an example of great instructional or learning content that you've created.
More about our benefits
Whether you work in an office or a distributed team, Atlassian is highly collaborative and yes, fun! To support you at work (and play) we offer some fantastic perks: ample time off to relax and recharge, flexible working options, five paid volunteer days a year for your favourite cause, an annual allowance to support your learning & growth, unique ShipIt days, a company paid trip after five years and lots more.
More about Atlassian
Creating software that empowers everyone from small startups to the who's who of tech is why we're here. We build tools like Jira, Confluence, Bitbucket, and Trello to help teams across the world become more nimble, creative, and aligned—collaboration is the heart of every product we dream of at Atlassian. From Amsterdam and Austin, to Sydney and San Francisco, we're looking for people who want to write the future and who believe that we can accomplish so much more together than apart. At Atlassian, we're committed to an environment where everyone has the autonomy and freedom to thrive, as well as the support of like-minded colleagues who are motivated by a common goal to:
Unleash the potential of every team
.
Additional information
We believe that the unique contributions of all Atlassians is the driver of our success. To make sure that our products and culture continue to incorporate everyone's perspectives and experience we never discriminate on the basis of race, religion, national origin, gender identity or expression, sexual orientation, age, or marital, veteran, or disability status.
All your information will be kept confidential according to EEO guidelines.
Apply to Atlassian
More jobs at Atlassian
About Atlassian
Office address
341 George Street, Sydney, NSW, 2000
363 George Street, Sydney, NSW, 2000
Company size
1001-5000 people
Founded in
2002