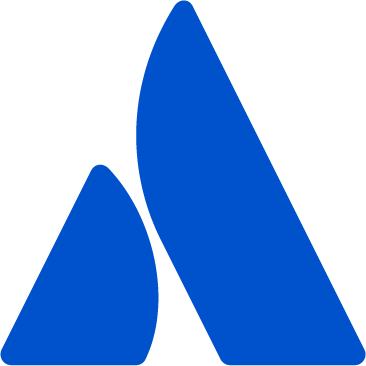 HR Operational Excellence Manager at Atlassian
Do you want to be part of an incredible growth company that is crafting new and more effective ways to work?
As we scale we are continuing to evolve the way we are doing things, we're on the hunt for a talented HR Operational Excellence Manager within our HR organisation to help transform and grow our HR shared services to a scalable customer-centric and reliable function.
This is a unique opportunity for someone who has extensive experience leading a global shared service centre transformation to use their subject matter expertise to hit the ground running in a fast growing and continually changing organisation.
This role is a unique blend of project management and operational excellence craft with a sole focus on Atlassian needs today as well as continually improving our process in an innovative way to help shape the future of Atlassian's people operations.
In this role you'll get to
Own the overall agenda end to end for the HR Operations transformation project including defining and launching new services to support employees globally, ensuring the measures are aligned with overall business objectives.
Manage operational excellence initiatives with an emphasis on continuous improvement using Agile and Lean methodologies and strengthening of underlying processes for the global HR shared service centres.
Work with and establish project teams and ensure that all strategic project work streams are progressing and delivering desired results on time and within budget, to include: process improvements, HR shared services, HR systems and delivery capability.
Identify new projects, set up agile teams, develop and execute project plans, proactively manage risks and issues
Build and maintain key relationships with HR partners, services team, key business stakeholders and external vendors/parties to drive global engagement on key initiatives.
Manage the quality and Lean Six Sigma strategy to facilitate continuous production of products consistent with established industry standards, government regulations and customer requirements.
On your first day, we'll expect you to have
8+ years experience in project management (Agile 5+ years) within HR service delivery, including operational excellence strategy build and implementation in a large and global customer centric organisation
Lean or Six-Sigma Certification, Black belt preferred
Agile project or program management certification
Solid knowledge of HR technologies (such as Workday, Lever etc) including RPA
Demonstrated operational abilities, and the ability to drive impact in a fast-paced environment while maintaining careful attention to detail.
Delivery focused mindset, with the drive to solve complex problems through analytics and structured root cause problem solving.
Strong knowledge and experience in developing HR services OE strategy using lean, agile and design thinking methodologies
Excellent communication skills with the prowess to influence, lead and explain technical business processes, concepts and issues to a varied audience.
Strong analytical and problem solving skills with the ability to formulate tentative strategic decisions.
More about our team
On the Atlassian People team, we use an analytical, data inclined approach to tackle problems, build programs, and help Atlassians constantly improve upon how they work. You'll work with a team that partners with business and technology teams to ensure our employees are innovating at their peak, leading teams and guiding their amazing people.
More about our benefits
Whether you work in an office or a distributed team, Atlassian is highly collaborative and yes, fun! To support you at work (and play) we offer some fantastic perks: ample time off to relax and recharge, flexible working options, five paid volunteer days a year for your favourite cause, an annual allowance to support your learning & growth, unique ShipIt days, a company paid trip after five years and lots more.
More about Atlassian
Creating software that empowers everyone from small startups to the who's who of tech is why we're here. We build tools like Jira, Confluence, Bitbucket, and Trello to help teams across the world become more nimble, creative, and aligned—collaboration is the heart of every product we dream of at Atlassian. From Amsterdam and Austin, to Sydney and San Francisco, we're looking for people who want to write the future and who believe that we can accomplish so much more together than apart. At Atlassian, we're committed to an environment where everyone has the autonomy and freedom to thrive, as well as the support of like-minded colleagues who are motivated by a common goal to:
Unleash the potential of every team
.
Additional information
We believe that the unique contributions of all Atlassians is the driver of our success. To make sure that our products and culture continue to incorporate everyone's perspectives and experience we never discriminate on the basis of race, religion, national origin, gender identity or expression, sexual orientation, age, or marital, veteran, or disability status.
All your information will be kept confidential according to EEO guidelines.
Apply to Atlassian
More jobs at Atlassian
About Atlassian
Office address
341 George Street, Sydney, NSW, 2000
363 George Street, Sydney, NSW, 2000
Company size
1001-5000 people
Founded in
2002