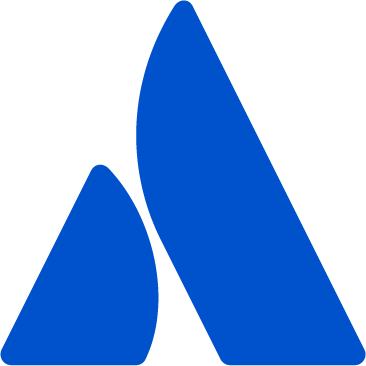 Apply to Atlassian
Do you enjoy every part of building software products and have a passion for developing awesome product features? Come and join an energetic and fast moving team that delivers incredible, innovative improvements to products that touch and improve the lives of millions globally. We are passionate about providing our customers with a rich, interactive and engaging user experience. Your days will be filled delivering next-generation features in small, high-performing teams. You'll collaborate often with other developers to write the best code for the project and deliver amazing results that our users love.
More about you


On our first day, we'd love for you to have:


Great experience across the board with a strong depth of knowledge in two of the following technologies: Java and Javascript (ReactJS)
Keen interest in open source and learning new technologies
Understanding of how to build performant, decoupled, testable, maintainable code
Enjoyment of sharing knowledge with teammates, and working collaboratively when you need help
Nice to have:


Some Industry experience with public cloud offerings (e.g., AWS, GAE, Azure)
More about our team


Work with a team of amazing developers and designers to build simple, beautiful and consistent user experiences for our web apps. We are always growing, learning, and adapting, in and out of the office. Our teams are smart and direct; we ask difficult questions and challenge each other to constantly improve our work. We are driven but team oriented. We're dedicated to agile methodology and big believers in 'lean' (which means we don't do documentation for documentation's sake). We know the importance of validating our assumptions about users and implement various types of testing to prove assumptions right or wrong. Our bottom line is improving our user's experience - no matter what.


More about our benefits
Whether you work in an office or a distributed team, Atlassian is highly collaborative and yes, fun! To support you at work (and play) we offer some fantastic perks: ample time off to relax and recharge, flexible working options, five paid volunteer days a year for your favourite cause, an annual allowance to support your learning & growth, unique ShipIt days, a company paid trip after five years and lots more.
More about Atlassian
Software is changing the world, and we're at the center of it all. With a customer list that reads like a who's who in tech, and a highly disruptive business model, we're advancing the art of team collaboration with products like Jira Software, Confluence, Bitbucket, and Trello. Driven by honest values, an amazing culture, and consistent revenue growth, we're out to unleash the potential of every team. From Amsterdam and Austin to Sydney and San Francisco, we're looking for people who are powered by passion and eager to do the best work of their lives in a highly autonomous yet collaborative, no B.S. environment.


Additional Information


We believe that the unique contributions of all Atlassians is the driver of our success. To make sure that our products and culture continue to incorporate everyone's perspectives and experience we never discriminate on the basis of race, religion, national origin, gender identity or expression, sexual orientation, age, or marital, veteran, or disability status.
All your information will be kept confidential according to EEO guidelines.
Apply to Atlassian
About Atlassian
Office address
341 George Street, Sydney, NSW, 2000
363 George Street, Sydney, NSW, 2000
Company size
1001-5000 people
Founded in
2002