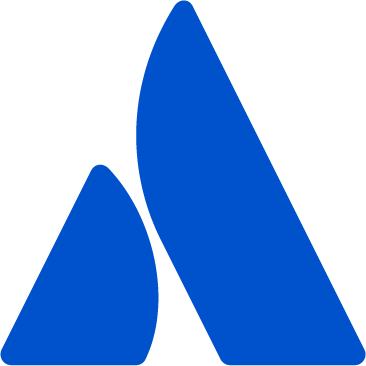 Network Software Engineer at Atlassian
Apply to Atlassian
Do you love staying ahead of the growth curve and experimenting with new technologies and environments? Get on board as an Atlassian Network Cloud Engineer
As a member of our Edge Services team, you'll build solutions to enhance the availability, performance and stability of Atlassian's public edge infrastructure, which serves as the public gateway into Atlassian's products and services. You'll be exploring and deciding on new technologies, implement proof of concepts and be involved in key production projects. You'll design, build and support solutions for the public cloud, to solve a variety of gnarly technical problems.
If you have great creative problem-solving skills, embrace DevOps and YBIYRI, and have a real passion for team work, then come and help us build cloud-native solutions that operate at global scale. 

On your first day, we'll expect you to have


2+ years' experience developing sophisticated services in Python
Experience using Continuous Integration and Continuous Delivery
Experience with Infrastructure-as-Code frameworks such as CloudFormation and Terraform
Excellent IP networking fundamentals and extensive experience in the application of IP protocols: IP, TCP, HTTP, DNS, Load Balancing
Experience building, automating, and maintaining cloud infrastructure in AWS using VPC, EC2 compute
The ability to diagnose and resolve issues in high-throughput web applications and network services
Experience operating production network services
Excellent communications skills and the ability to thrive on team work

We'd be super excited if you have


Hands-on experience configuring and running L4-L7 proxy technologies such as Envoy
Experience developing services using serverless technologies such as AWS Lambda
Experience with microservices, containers and Docker
Experience monitoring cloud services with SignalFX, Splunk and other monitoring systems

More about our team
The Edge Services team is responsible for developing and operating Atlassian's public edge layer that connects Atlassian's applications and services with the rest of the world. Our services terminate public connections from clients, apply business-wide compliance and security measures and load-balance traffic internally. Our mission is to ensure Atlassian's network services are available, scalable and engineered to meet the ever- increasing demand for functionality and speed.
More about our benefits
Whether you work in an office or a distributed team, Atlassian is highly collaborative and yes, fun! To support you at work (and play) we offer some fantastic perks: ample time off to relax and recharge, flexible working options, five paid volunteer days a year for your favourite cause, an annual allowance to support your learning & growth, unique ShipIt days, a company paid trip after five years and lots more.
More about Atlassian
Creating software that empowers everyone from small startups to the who's who of tech is why we're here. We build tools like Jira, Confluence, Bitbucket, and Trello to help teams across the world become more nimble, creative, and aligned—collaboration is the heart of every product we dream of at Atlassian. From Amsterdam and Austin, to Sydney and San Francisco, we're looking for people who want to write the future and who believe that we can accomplish so much more together than apart. At Atlassian, we're committed to an environment where everyone has the autonomy and freedom to thrive, as well as the support of like-minded colleagues who are motivated by a common goal to:
Unleash the potential of every team
.
Additional Information
We believe that the unique contributions of all Atlassians is the driver of our success. To make sure that our products and culture continue to incorporate everyone's perspectives and experience we never discriminate on the basis of race, religion, national origin, gender identity or expression, sexual orientation, age, or marital, veteran, or disability status.
All your information will be kept confidential according to EEO guidelines.
Apply to Atlassian
More jobs at Atlassian
About Atlassian
Office address
341 George Street, Sydney, NSW, 2000
363 George Street, Sydney, NSW, 2000
Company size
1001-5000 people
Founded in
2002