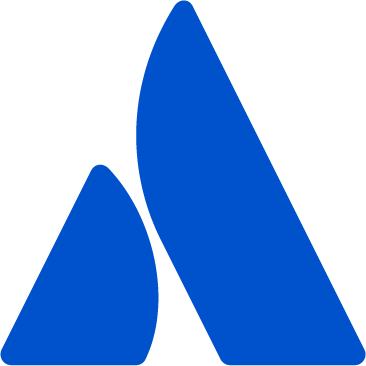 Senior Product Designer, Teamwork Platform at Atlassian
Apply to Atlassian
Atlassian is one of the fastest growing software companies in the world, with millions of customers across our products (Jira Software, Jira Service Desk, Confluence, Bitbucket, and now Trello, to name a few.). We're making a heavy investment in experience design, in a bid to bring out the best in every team. We're growing our design team globally and searching for hardworking, talented designers.
We have an outstanding opportunity for a Product Designer to join our Teamwork Platform team in Sydney. Teamwork Platform helps our products work better together. It helps our customers know what's going on wherever they happen to be. It also keeps everything connected in a way that is familiar to them. Teamwork Platform aims to help groups balance collaboration with individual focus in a way that is as natural and expressive as a conversation.


More about the opportunity


The team's mission is to empower customers to get their work done, no matter what product/platform they use. This will see you work across products and platforms to design collaborative, tools.
You'll work in a cross-functional team with significant ownership. Your work will impact our whole product suite, which some of the best companies in the world rely on daily.
You'll work with a variety of disciplines across the business in a highly collaborative manner.

More about you


You consider the entire customer lifecycle and strive to close loops to ensure a smooth experience.
You think in systems and break down complex interactions into smaller re-usable elements.
Your portfolio shows a deep understanding of visual and interaction design.
You understand the value of sweating the details and polishing every experience.
You have a diverse toolset and use different techniques to explore a variety of creative solutions.
You are data-informed and balance quantitive and qualitative data to test your assumptions.
You are curious and strive to turn customer feedback into insights and new ideas.
You have incredible communication skills that help you influence internal and external teams. You are able to tell a story and tailor your narrative to the relevant audiences.

More about the team


Designers at Atlassian are responsible for the complete user-experience. From early stage research and ideation, through to interaction and visual design. They identify key success metrics iterate quickly to craft the best possible user-experience. You'll join a smart team that is passionate about crafting the best user experience possible. They constantly challenge each other by asking the 'hard questions'. Atlassian are dedicated to agile best practises and big believers in 'lean', with a strong flair for innovation.
Read more about design at Atlassian here


More about our benefits
Whether you work in an office or a distributed team, Atlassian is highly collaborative and yes, fun! To support you at work (and play) we offer some fantastic perks: ample time off to relax and recharge, flexible working options, five paid volunteer days a year for your favourite cause, an annual allowance to support your learning & growth, unique ShipIt days, a company paid trip after five years and lots more.
More about Atlassian


Creating software that empowers everyone from small startups to the who's who of tech is why we're here. We build tools like Jira, Confluence, Bitbucket, and Trello to help teams across the world become more nimble, creative, and aligned—collaboration is the heart of every product we dream of at Atlassian. From Amsterdam and Austin, to Sydney and San Francisco, we're looking for people who want to write the future and who believe that we can accomplish so much more together than apart. At Atlassian, we're committed to an environment where everyone has the autonomy and freedom to thrive, as well as the support of like-minded colleagues who are motivated by a common goal to:
Unleash the potential of every team
.
Additional information


We believe that the unique contributions of all Atlassians is the driver of our success. To make sure that our products and culture continue to incorporate everyone's perspectives and experience we never discriminate on the basis of race, religion, national origin, gender identity or expression, sexual orientation, age, or marital, veteran, or disability status.


All your information will be kept confidential according to EEO guidelines.
Apply to Atlassian
More jobs at Atlassian
About Atlassian
Office address
341 George Street, Sydney, NSW, 2000
363 George Street, Sydney, NSW, 2000
Company size
1001-5000 people
Founded in
2002