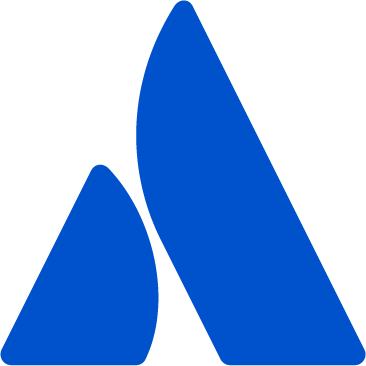 Senior Technical Recruiter, Software Engineering at Atlassian
Apply to Atlassian
You're someone who loves to hire engineering talent but you've seen enough Senior Technical Recruiter jobs to know you want to know a lot more about this role than the title.
That's wonderful news. Your inquisitive mind is exactly what we're looking for in a new team member, and we're very happy to share what life as a technical recruiter means at Atlassian in our collaborative team.


Our engineering recruiting team has our values at is heart. Starting with "Play As A Team" you'll find yourself with recruiting partners surrounding you. You'll have established and new colleagues as peers who can share ideas and best practices. You'll work with sourcing colleagues who love to identify and engage talent, using their personalised approach to share the Atlassian experience and bring engineers into your stream. You'll also find partners in the business, from hiring managers, to leaders, to interviewers and engineers with stories to share you'll quickly find colleagues have a default position to help you deliver on your recruiting goals.


Our Senior Technical Recruiters in core engineering work in dedicated streams and are embedded in those communities. Focused on hiring for backend, frontend, or mobile developers you'll get the opportunity to work closely with engineering communities in Australia and further afield. Our talent brand team is a great partner helping us reach our the right communities with content that is engaging, interesting, and honest.
Ideally you'll be someone who is comfortable sourcing engineers directly, this will be a chance to create engaging messaging to tell our story but you'll also work with referred candidates and applicants. You'll value the team around you, and your sourcing colleagues will enhance pipelines in your stream.


You'll flex your influencing skills to run all the post-interview debriefs and negotiate offers with developers. You're going to be busy! That's awesome, though, because you thrive when you're working at capacity and we'll ensure you're always supported and on that right side of busy. As a recruiting team, we want to make sure you have the time and room to grow as a professional.
We can't wait to meet you.


On day one you'll


Be encouraged to learn. There's a lot of information coming your way that will help you develop a deep understanding of Atlassian and how to position that in the engineering community
Bring your experience of hiring software engineers. As a Senior team member we're looking for you to bring previous in-house experience of full life cycle technical recruiting. Ideally that will have been gained in a high growth product company where change is a constant theme
Bring your toolbox to the team. You are going to add to our team's capability to deliver our targets through knowledge sharing, partnering with our hiring managers, and presenting new ways to approach challenges
Be an advocate for Atlassian. You'll join us having taken the time to do your research and begin to form your story. Founded in our values you'll know why you wanted to join us and how that translates to your sourcing messages
Ideally bring experience of working in a complex team with colleagues internationally and in specialist roles like talent brand, candidate experience, and sourcing. You'll want to partner with them to get the best for the developers in your stream
Be keen to make an impact, get your first screens and interviews booked, and calibrate as quickly as possible to make hires for our engaged engineering community
Need to be comfortable with data. What does a good pipeline look like? You know where the answer lies and you'll use that to build yours, constantly measuring your own performance, helping sourcing colleagues work effectively and advising the business on where we are today
Want you to use our tools; we work with Lever as an ATS and LinkedIn Recruiter. Naturally, you'll spend plenty of time in Trello and Confluence

More about our benefits
Whether you work in an office or a distributed team, Atlassian is highly collaborative and yes, fun! To support you at work (and play) we offer some fantastic perks: ample time off to relax and recharge, flexible working options, five paid volunteer days a year for your favourite cause, an annual allowance to support your learning & growth, unique ShipIt days, a company paid trip after five years and lots more.


More about Atlassian
Creating software that empowers everyone from small startups to the who's who of tech is why we're here. We build tools like Jira, Confluence, Bitbucket, and Trello to help teams across the world become more nimble, creative, and aligned—collaboration is the heart of every product we dream of at Atlassian. From Amsterdam and Austin, to Sydney and San Francisco, we're looking for people who want to write the future and who believe that we can accomplish so much more together than apart. At Atlassian, we're committed to an environment where everyone has the autonomy and freedom to thrive, as well as the support of like-minded colleagues who are motivated by a common goal to:
Unleash the potential of every team
.
Additional information
We believe that the unique contributions of all Atlassians is the driver of our success. To make sure that our products and culture continue to incorporate everyone's perspectives and experience we never discriminate on the basis of race, religion, national origin, gender identity or expression, sexual orientation, age, or marital, veteran, or disability status.


All your information will be kept confidential according to EEO guidelines.
Apply to Atlassian
More jobs at Atlassian
About Atlassian
Office address
341 George Street, Sydney, NSW, 2000
363 George Street, Sydney, NSW, 2000
Company size
1001-5000 people
Founded in
2002