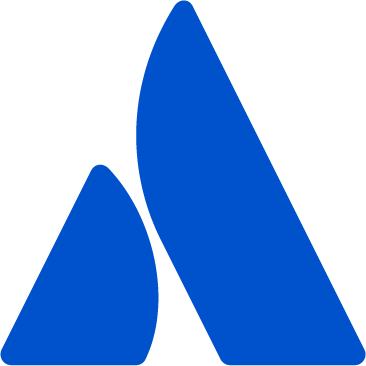 Senior Workspace Design Manager at Atlassian
Apply to Atlassian
Do you want to play a meaningful role in driving the Architectural Identity for the Atlassian APAC portfolio? As Senior Workspace Design Manager, you are the main driver behind architectural creativity, creative consultant management, drawing package approvals, construction detail management, design standardisation, BIM process supervision and specification management. You will be Atlassian's point of contact for APAC workplace design projects and teamwork. You'll work closely with the APAC Development team from Real Estate site selection through build-out/punch-list management and documentation of as-built conditions.
You'll be successful in the short-term if you
Develop strong relationships with Atlassian creative and development partners
Provide strong, opinionated oversight of all Design partners and consultants on active projects across the APAC portfolio
Supervise drawing package approvals, drive internal design reviews, promote innovation, and revise key detail management
You'll be successful longer term if you
Establish Core Design/Creative working groups comprised of APAC partners with an established process and format (design reviews, offline reviews, special input sessions, exec check-ins, persona deep dives)
Build a bench of alternative architects and key consultant partners to support Atlassian APAC roadmap
Develop a playbook of key details, solutions and design elements that we standardise on across the global portfolio, and get key participants co-owners of Atlassian's Physical Brand Guide
Become a catalyst for our org's strategic plan to implement customer-facing/shared multi-function spaces and upsell Atlassian's Brand, Values and Product Awareness
Help build out Atlassian's workplace collaborative processes and defining design strategies that can be shared as thought leadership externally
Lead support for designing larger-scale APAC RE investments (i.e. Sydney LT) in key markets including support partners
Conduct research and development into optimising and evolving Atlassian's view on space and physical Brand implementation 
On the first day, we'll expect you to have
BA or Undergraduate 4-year degree in Architecture
15 years experience in either direct or client-side architectural practice
10 years of working in a Design capacity on the client-side team
10 years of International work experience
Excellent written and oral communication skills
Experience managing at least 3 projects in parallel across various time-zones and geographies
It's great, but not required if you have
BA with Graduate Degree or Masters in Architecture
5 years of mixed-use Development experience involving government and/or public entities
Experience running internal and external project teams
More about our team
Workspace Design at Atlassian is an exciting and ever-evolving space. At our core, we drive value for both our internal teams and the overall business by understanding how and why our teams work together. We are a collaborative team of high achievers. We love to explore, challenge one another, and we have a lot of fun along the way!
More about our benefits
Whether you work in an office or a distributed team, Atlassian is highly collaborative and yes, fun! To support you at work (and play) we offer some fantastic perks: ample time off to relax and recharge, flexible working options, five paid volunteer days a year for your favourite cause, an annual allowance to support your learning & growth, unique ShipIt days, a company paid trip after five years and lots more.
More about Atlassian
Creating software that empowers everyone from small startups to the who's who of tech is why we're here. We build tools like Jira, Confluence, Bitbucket, and Trello to help teams across the world become more nimble, creative, and aligned—collaboration is the heart of every product we dream of at Atlassian. From Amsterdam and Austin, to Sydney and San Francisco, we're looking for people who want to write the future and who believe that we can accomplish so much more together than apart. At Atlassian, we're committed to an environment where everyone has the autonomy and freedom to thrive, as well as the support of like-minded colleagues who are motivated by a common goal to:
Unleash the potential of every team
.
Additional information
We believe that the unique contributions of all Atlassians is the driver of our success. To make sure that our products and culture continue to incorporate everyone's perspectives and experience we never discriminate on the basis of race, religion, national origin, gender identity or expression, sexual orientation, age, or marital, veteran, or disability status.
All your information will be kept confidential according to EEO guidelines.
Apply to Atlassian
More jobs at Atlassian
About Atlassian
Office address
341 George Street, Sydney, NSW, 2000
363 George Street, Sydney, NSW, 2000
Company size
1001-5000 people
Founded in
2002