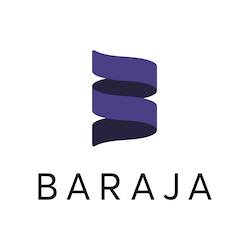 Assistant Accountant at Baraja
Apply to Baraja
Baraja is changing in the world of self-driving cars, through the invention of a new type of LiDAR called Spectrum-Scan which delivers the highest performance available. Expanding globally, backed by some of the world's greatest investors, this is Australia's next $B tech company.
As the Assistant Accountant you will be responsible for collecting financial data, entry, reconciliation and report generation; to perform duties and tasks as directed by the Financial Accountant. This is a full-time, entry-level, permanent position based in our Sydney office in Lindfield.
Core responsibilities of the role
Management of accounts payable and accounts receivable, including generation and tracking of bills and Invoices;
Generation of payments and transfers from bank accounts, including batch payments and payroll processing;
Book-keeping and reconciliation of transactions, ensuring that sufficient and accurate records of the transactions are kept;
Assistance in preparation of Intercompany recharges, management of Baraja subsidiary accounts;
What we need from you
Current permit to work full time in Australia on an ongoing basis
Associate diploma in Accounting/Finance
Polished in both spoken and written word and in your ability to represent the company
Demonstrate good judgement; work, think, and plan independently
Strong initiative to go the extra mile and the foresight to anticipate needs
Ability to multi-task and prioritise work with a strong work ethic and attention to detail
Highly collaborative and team-oriented in your working approach
You are comfortable working in a fast-paced, agile office environment where priorities sometimes shift unexpectedly
Proficient computer skills particularly Microsoft Office including Outlook, PowerPoint, Word, Excel
Desirable
Our culture is honest and humble, enabling exceptional people to perform, supported and encouraged to be amazing. We're mature and experienced, we understand the importance of balance and performance. We strive to enable ourselves to be not only the best at work but in life. We provide salary and equity package, health and wellness, four weeks of holiday plus sick leave and support for family emergencies.
Apply to Baraja
More jobs at Baraja
About Baraja
Office address
36 Bradfield Road, Lindfield, NSW, 2070
Company size
11-50 people
Founded in
2016