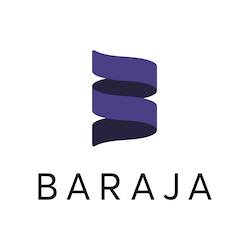 Field Specialist at Baraja
$90k in Lindfield, NSW
Apply to Baraja
Baraja is changing in the world of self-driving cars, through the invention of a new type of LiDAR called Spectrum-Scan which delivers the highest performance available. Expanding globally, backed by some of the world's greatest investors, this is Australia's next $B tech company.
As a Field Specialist, you will be responsible for working with customers to install and integrate Baraja LiDAR into customer test vehicles and vehicle fleets. This is a full-time, permanent position based in our Sydney office in Lindfield.
This is a greenfield opportunity to join an outstanding team that has built and deployed a world-class product in a very exciting vertical market of autonomous vehicles.   Baraja is based out of Sydney, Australia and operates globally with offices in the US and China.
Core responsibilities of the role
Delivering expert customer technical support and troubleshooting, both remotely & on-site
Frequent visits to customer sites to provide hands-on support and manage ongoing product deployments.
Gaining a solid understanding of customer workflow and use-case(s), use this to proactively design, implement & iterate the customer support process.
Build on this customer knowledge to develop and feedback ideas for how to improve the product.
Support the Business Development team in product demonstrations.
Conduct experiments to collect system data to aid the product support process in troubleshooting issues.
Communicate technical and product support updates to customers.
Working on customer support tickets, tracking issues and resolutions.
Responsible to meet KPIs for customer satisfaction.
What we need from you
Current permit to work full time in Australia on an ongoing basis
5+ years project management experience
Calibration technician experience developing hardware and software testing procedures for autonomous vehicles
Experience managing Autonomous Safety Drivers that are responsible for autonomous driving test and validation operation programs
Experience with providing technical support and troubleshooting both remotely & on-site
Experience creating course material and training manuals to meet specific operational safety needs
Strong time management and organisational skills
Excellent problem-solving and communication skills
Capability to work both individually and in team environment
Willingness to frequently travel, both domestically and internationally
Enthusiasm and motivation for operating in a face-paced work environment
Curiosity to learn about all aspects of the business and get involved in other projects
Desirable
Experience with a start-up or similar fast-paced environments with customer-driven products
Salary range
The salary range for this position is $65,000-$90,000 and is dependent on experience


Our culture is honest and humble, enabling exceptional people to perform, supported and encouraged to be amazing. We're mature and experienced, we understand the importance of balance and performance. We strive to enable ourselves to be not only the best at work but in life. We provide salary and equity package, health and wellness, four weeks of holiday plus sick leave and support for family emergencies.
Apply to Baraja
More jobs at Baraja
About Baraja
Office address
36 Bradfield Road, Lindfield, NSW, 2070
Company size
11-50 people
Founded in
2016