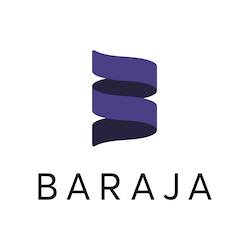 Manufacturing & Logistics Manager at Baraja
Apply to Baraja
Baraja is changing in the world of self-driving cars, through the invention of a new type of LiDAR called Spectrum-Scan which delivers the highest performance available. Expanding globally, backed by some of the world's greatest investors, this is Australia's next $B tech company.
As the Manufacturing & Logistics Manager you will be responsible for operating the manufacturing and logistics function in Baraja to deliver a consistent production experience with high quality and automation, while enabling enough flexibility to bring product improvements to customers. 
This is a greenfield opportunity to join an outstanding team that has built and deployed a world-class product in a very exciting vertical market of autonomous vehicles.   Baraja is based out of Sydney, Australia and operates globally with offices in the US and China. This is a full-time, permanent position based in our Sydney office.
Core responsibilities of the role
Manage operational activities from pilot manufacturing, supply chain, quality and NPI. 
Plan, manage and evaluate logistics operations liaising with internal stakeholders, suppliers, logistics providers, transportation companies and customers.
Review engineering changes to ensure product and processes are appropriate and delivering value to the business.
Ensure proper quality control standards are being met, and help with compliance to standards and processes such as ISO9001 and Lean Manufacturing Principles 
Drive process improvements on Overall Equipment Effectiveness (OEE) by appropriate data analysis.
Oversee and hold responsibility for manufacturing and pilot production budgets
Oversee quality alerts & involvement in development plan to resolve issues
Deliver solutions to logistics problems while maintaining high levels of quality and service within budgetary requirements
Support continuous improvement initiatives and identify inefficiencies and cost optimisation opportunities.
Ensure the integrity of inventory accuracy and stock movements together with the Supply Chain team.
Ensure metrics, reports, and process documentation is available and meaningful
What we need from you
Current permit to work full time in Australia on an ongoing basis
Minimum 5 years' experience in a leadership position within logistics/supply chain/NPI or manufacturing organisation.
Experience with creation and implementation of best practice manufacturing vision, strategy, policies, processes, productivity and procedures to aid and improve operational performance.
Ability to analyse and manipulate technical and complex data and provide meaningful information
High level of organisational skill, time management and attention to detail
Experience working with Lean Manufacturing principles and maintaining ISO standards 
Strong IT systems knowledge and skills including knowledge and understanding of specialist systems such as Enterprise Resource Planning (ERP), Bill of Material (BOM) and customer data systems
Desirable
Sound financial management skills with previous experience in successfully planning and managing budgets
Prior experience setting up new or pilot production lines for electronic or optoelectronic assemblies
Prior experience in manufacturing/NPI at an automotive Tier 1 or Tier 2 supplier
Prior experience working with sensor technologies for autonomous vehicles or ADAS.
Prior experience with production lines involving cleanroom or micro-assemblies
Our culture is honest and humble, enabling exceptional people to perform, supported and encouraged to be amazing. We're mature and experienced, we understand the importance of balance and performance. We strive to enable ourselves to be not only the best at work but in life. We provide salary and equity package, health and wellness, four weeks of holiday plus sick leave and support for family emergencies.
Apply to Baraja
More jobs at Baraja
About Baraja
Office address
36 Bradfield Road, Lindfield, NSW, 2070
Company size
11-50 people
Founded in
2016