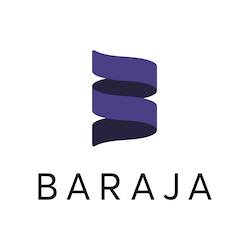 Mechanical Engineer at Baraja
Apply to Baraja
Baraja is changing the world of self-driving cars, through their invention of a new type of LiDAR, called Spectrum-Scan which delivers the highest performance available. Expanding globally, backed by some of the world's greatest investors and with a team that has already delivered an amazing product, Baraja is the next Australia based, globally focused, $B tech company
We are now searching for Mechanical Engineer to join the team at Baraja. The Mechanical Engineer is responsible for the complete development lifecycle of the mechanical components for the products developed by the Company. This encompasses the architecture, prototyping, design, development, testing and transfer to manufacture of the product's mechanical components with an emphasis in opto-mechanical and electro-mechanical interfaces. The goal is to create the scalable and optimised mechanical systems that are required to deliver the Company's product strategy.
Research and development
Investigating, prototyping, designing and testing mechanical designs as required by the product requirements;
Executing simulations and corroborating through test the accuracy of the simulation models in order to evaluate trade-offs in performance, reliability, size and cost;
Defining the mechanical architecture and interfaces between the electrical, mechanical, optical and thermal domains;
Designing scalable and optimised mechanical systems to deliver the Company's product strategy with emphasis on quality, manufacturability, timeliness, reliability, and cost; and
Investigating reliability requirements and relevant/applicable standards for the Company's products and intended use.
Production quality
Ensure reliability is designed from the beginning into the products and assembly processes;
Developing procedures and processes to deliver high-quality mechanical systems consistently, e.g. requirements gathering, requirements-driven design, design reviews, modelling, simulation, design verification protocols, and version control;
Developing the infrastructure that supports automation tools for the improvement of mechanical quality, e.g. quality inspection, metrology, etc; and
Ensuring these procedures and processes are scalable and effectively adhered to by the Mechanical Engineer(s).
Technical management
Fostering a culture of innovation by sharing knowledge among colleagues, presenting technical material and encouraging junior engineers and engineers of other disciplines to absorb knowledge about mechanical design.
 Other
Mentor and support graduate engineers
You will need
Current permit to work full time in Australia on an ongoing basis
Well-versed design and prototyping skills
A keen eye for detail with a logical approach to problem solving
3D CAD/SOLIDWORKS experience 
Experience with design work involving 3D models and 2D drawing software, investigations, analysis and testing
Bachelor of Engineering + 5 years of relevant experience
Excellent verbal and written communication skills
Enthusiasm to work as part of a multidisciplinary team
Deep experience in electro-mechanical product development
It would be great if you also had
Experience in low cost manufacturing or highly regulated industry e.g. automotive, medical, aerospace.
Product and Industrial design skills
Experience in design of CNC/Sheetmetal/fabricated/injection moulded components
Opto-mechanical design experience
Our culture is honest and humble, enabling exceptional people to perform, supported and encouraged to be amazing. We're mature and experienced, we understand the importance of balance and performance. We strive to enable ourselves to be not only the best at work but in life. We provide salary and equity package, health and wellness, four weeks of holiday plus sick leave and support for family emergencies.
Apply to Baraja
More jobs at Baraja
About Baraja
Office address
36 Bradfield Road, Lindfield, NSW, 2070
Company size
11-50 people
Founded in
2016