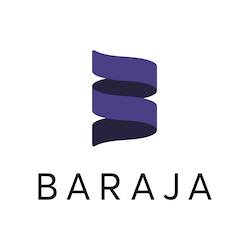 Mechanical Engineer Team Lead at Baraja
Apply to Baraja
We are enabling the future of self-driving cars. Our unique Spectrum-Scan™ Technology allows AI to adapt to the environment continuously, zooming into different regions and swapping scenes faster than anything in existence. We are venture funded by Sequoia China and Australia's two leading venture firms (Blackbird Ventures and Main Sequence Ventures). 
Our team is built from a core group of tech-savvy entrepreneurs who have worked over multiple global tech companies that have dominated their respective market places. This experience has now culminated in the launch of Baraja and supported by some of the brightest PhD graduates from Australia's leading technical universities.
We are now looking for someone to lead our Mechanical Team and take charge of the complete development lifecycle of our mechanical components. This encompasses the architecture, prototyping, design, development, testing and transfer to manufacture of the product's mechanical components with an emphasis in opto-mechanical and electro-mechanical interfaces. The goal is to create the scalable and optimised mechanical systems that are required to deliver the Company's product strategy. 

Research and development
Investigating, prototyping, designing and testing mechanical designs as required by the product requirements
Defining the mechanical architecture and the partitioning and interfaces between the electrical, mechanical, optical and thermal domains
Designing scalable and optimised mechanical systems to deliver the Company's product strategy with emphasis on quality, manufacturability, timeliness, reliability, and cost
Investigating reliability requirements and relevant/applicable standards for the Company's products and intended use

Production quality
Ensuring designs from the mechanical team are produced according to design specification and confirm to the design goals of the company, including cost and reliability requirements
Selecting suppliers to meet cost and quality requirements of the company
Developing processes to effectively manage multiple projects and components from various suppliers, ensuring parts arrive on time

Management
Owning the overall mechanical design of each project, with a firm grasp of the mechanical requirements and interfaces needed to make the project successful
Developing team members to advance their technical and company skills and managing their time effectively to get the most effective productivity possible
Architecting the systems for mechanical design and enforcing best practice in the team while still remaining agile to serve the strategic needs of the company
Team and technical management
Fostering a culture of innovation by sharing knowledge among colleagues, presenting technical material and encouraging junior engineers and engineers of other disciplines to absorb knowledge about mechanical design

You will need


Current permit to work full time in Australia on an ongoing basis
Bachelor's degree in Mechanical Engineering or equivalent technical experience
Previous experience with developing a complex mechanical product assembly into a highly regulated environment, ideally in automotive
Demonstrated interaction with customers and working across an organisation
Strong problem-solving skills

It would be great if you also had
Leadership experience in the area of mechanical engineering
Start-up experience

What we can provide
A team that has already built a product that is deployed with some of the world's leading auto teams who are leading the charge into fully autonomous vehicles,
A culture that supports innovation, risk taking, failure and ultimately success,
A balance between your work passion and family and personal passions to ensure we live the life we aspire to,
Access to tier one global venture partners,
World class research environment,
Market salary with stock options, and
Assistance with immigration and migration as applicable.

Our culture is honest and humble, enabling exceptional people to perform, supported and encouraged to be amazing. We're mature and experienced, we understand the importance of balance and performance. We strive to enable ourselves to be not only the best at work but in life. We provide salary and equity package, health and wellness, four weeks of holiday plus sick leave and support for family emergencies.
If the above excites you, then let's chat!
Apply to Baraja
More jobs at Baraja
About Baraja
Office address
36 Bradfield Road, Lindfield, NSW, 2070
Company size
11-50 people
Founded in
2016