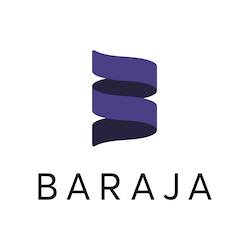 Talent Acquisition Manager at Baraja
Apply to Baraja
Baraja is like few other start-up's in Australia. Firstly, we have raised over $42M in funding from Sequoia Capital, Main Sequence Venture Partners and Blackbird Ventures. You simply don't see that in Australia. Secondly, we design, manufacture and distribute a solid-state Lidar that is being used by some of the most innovative auto manufacturers on the planet. Solid state Lidar is the whole grail of Lidar, which represents a substantial global market. If you don't know what Lidar is, well it enables autonomous vehicles to see. Lastly and most importantly, we have a world class team that is doing big things. Now what we need, is someone to lead and dive the talent function as we take this next big step in our growth.
The team already has over 90 people, predominantly based in our Sydney and San Francisco offices. We need someone who understand rapid growth within a venture funded start-up environment, who has the passion to build an exceptional, world class talent brand that can continue our track record of hiring amazing A players from across the globe.
This role will report into the founder of the business and own all aspects of the talent function.
To be considered for this role we need to see
Experience and passion for working in a fast growth venture funded start-up environment
Technical recruiting expertise, across all aspect from full stack, infrastructure/cloud and hardware, from graduate to executive levels
A hands-on approach to recruiting, in terms of sourcing, screening, deep dive interviewing and closing
Experience in setting up ATS, building a recruitment brand and great candidate experience
A love for working with founders and being playing an active role in the executive team of the business
Strategic workforce planning
Strong knowledge of talent analytics, organisational design and development principles, strategic planning and change management methodologies
A self-starter who thrives in autonomy and decision making
As the protector of our culture, this role will work across all functions and act a key strategic hub of the growth of the business. We highly value our culture, the diversity of the team and the passion we have for taking our product to market and the impact it will have.
For the successful applicant we are able to provide
Competitive salary and equity at a rapidly growing, extremely well-funded start-up
10 Days Emergency Nanny Service
4 Week holiday and 10 days sick leave
Gym membership
Free Parking
For more information and an informal chat, email us to set up a call on @baraja.com.
Apply to Baraja
More jobs at Baraja
About Baraja
Office address
36 Bradfield Road, Lindfield, NSW, 2070
Company size
11-50 people
Founded in
2016