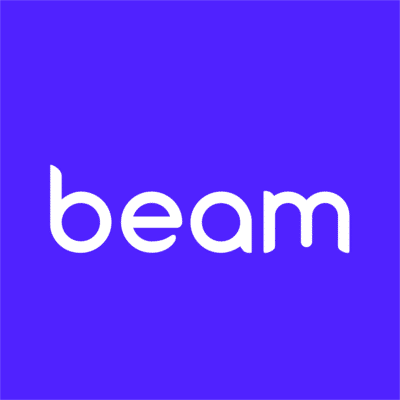 General Manager - Australia at Beam
Apply to Beam
Founded in Singapore with a passion for new mobility, Beam is focused on expanding transportation options in APAC, beginning with e-scooters. As cities continue to grow, Beam will allow urban residents to take ownership of their transportation options.We are changing the future of mobility in Asia Pacific with sustainability in mind. Beam strives to provide a platform to avail efficient, convenient and cost-effective means of transportation. Led by a team of experienced visionaries and executors in the mobility space, we are quickly expanding our reach to serve the commuting needs of all residents of Asia Pacific in time to come! The General Manager is the CEO of a country at Beam. If you are an entrepreneur at heart, this is one of the most challenging and rewarding roles at Beam - the success of Beam in the country will be your responsibility! You will build and lead a rockstar team of people to build the business, growing the brand and ridership. You will be the face of Beam in the country, representing us and telling our story.
What you do
Own growth of the entire business, growing the fleet, ridership, brand and revenue.
Be the dealmaker, identifying and negotiating key strategic partnerships.
Establish relations and work closely with key stakeholders in the government, media, corporations, and the public.
Collaborate with other General Managers and HQ on matters of public policy, communications, operations, supply chain, strategy, product, marketing, legal, human capital and finance.
Be the primary driver and lobbyist for product innovation and localisation in your country.
Recruit a dynamic team and lead them to exceptional performance.
Requirements
10+ years of experience in management consulting, technology startups or a fast growing business with extensive people management experience.
Entrepreneurial mindset - startup founders are a plus, or strong desire to be a startup founder in the future.
Strong executor - we move fast and we need people who are able to make decisions and take calculated risks.
Strong brand builder - you'll be the face of the company in the country, representing Beam to both the media and the government.
Data driven decision making - we have a wealth of data and we leverage it strongly to make decisions with strong conviction.
Willingness to get hands dirty and get into the weeds - spend time on the ground and in the warehouse with the operations teams.
Benefits
Join us to be part of the urban mobility and sustainable transportation revolution! We are a startup in every sense of the word. Expect autonomy, visibility, breakneck pace, cutting-edge technology, barriers to overcome, problems to solve. If you are one to lead the charge, smash through barriers and create positive impact, we want to talk to you!
At Beam, we offer:
Opportunity to make an impact by being part of a movement that will revolutionise transportation in cities
Be part of an organisation in hyper-growth mode with plenty of opportunity for personal development
Flexible and inspiring workplace with a team of competent, motivated and fun co-workers
Autonomy and ownership of the work you do, with flexible hours and even unlimited days off
Your choice of a MacBook or Windows laptop
Comprehensive remuneration package and benefits
The Beam Group of Companies is an equal employment opportunity employer, dedicated to providing an inclusive, open and diverse work environment. All are welcome regardless of race, language, religion, gender, nationality, age, disability or other divisive categorisations.

By submitting an application, you acknowledge that you have read the Privacy Policy and that you consent to Beam processing data in accordance with the Privacy Policy. If you change your mind at any time in relation to Beam processing your personal data, you can send us an email message to dpo@ridebeam.com.
Apply to Beam
About Beam
Office address
Company size
51-200 people
Founded in
2018