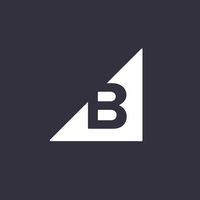 Associate UX Researcher at BigCommerce
Apply to BigCommerce
BigCommerce is disrupting the e-commerce industry as the SaaS leader for fast- growing, mid-market businesses. We enable our customers to build intuitive and engaging stores to support every stage of their growth.
As an Associate User Experience Researcher, you will partner closely with Product Designers and Product Managers to understand the needs, pain points and workflows of our users. The work you do will help influence how we design our features and experiences for the tens of thousands of merchants who use our platform to list, merchandise and sell products to their customers all over the world.
Reporting to a Product Design Manager, and with the guidance of Product Designers, you'll work across multiple product areas to create and execute on research plans, recruit target users and conduct primary research, run usability tests and share your findings. 
The ideal candidate is fundamentally curious, passionate about the voice of the user and enjoy building great products in the world of ecommerce. You will support research needs primarily for our teams in Sydney, San Francisco and Austin. 
This is an entry-level role. You will be given every opportunity to grow as a researcher and as a product thinker as you learn the practice from the ground up.
Coordinate
Build and maintain a panel of customer participants who opt-in to research
Work with Product Managers, Sales, Business Development, Support and Designers to identify participants for user research
Streamline processes and handle logistics around participant recruitment, including screening and scheduling, follow-ups, thank yous and incentives
Research
Partner with designers and product managers to identify research needs 
With guidance, choose and execute on appropriate methodologies
Manage our Discovery wiki and centralise research artefacts being created by different teams
Streamline research and usability testing plans
Conduct user interviews during the discovery phase, concept and validation testing
Write research scripts and surveys
Collect competitive research 
Synthesise and share findings
Synthesise survey and interview results and formulate key takeaways
Create content (video clips, blog posts, slide decks) to communicate and present findings to teams
Who you are
0-1 years of experience from UX program with certification, Bachelor's Degree or relevant work experience
You are a self-starter, who can work independently, prioritise time between multiple projects, and adapt to changing schedules and priorities. 
You are not afraid to ask questions and take feedback well. You have a desire to learn.
Excellent organisation skills and attention to detail in a fast-paced environment
Experience with quantitative and qualitative user research, including study design, participant recruiting and management, interviewing, analysis and synthesis
You have a natural curiosity and enjoy talking to people
Have knowledge of experiential research methods and pros/cons of each
Experimental mindset, ready and willing to try things and take risks
Great written and verbal communication skills
Nice to have
Experience with recruiting participants for scientific study or research
BA/BS or MA/MS in Human-Computer Interaction, Cognitive Science or Psychology is a plus
Experience with video editing, software/product development process, statistics, remote testing tools (Google Hangouts, UserTesting.com, FullStory, etc)
Ecommerce experience
Diversity & inclusion at BigCommerce
We have the opportunity to build not only a great business, but a great company, with soul. Our beliefs and commitment to diversity and inclusion are a central part of achieving that.
Our dedication to diversity and inclusion is grounded in two things: a moral belief in the dignity, value, and potential of every individual, and a practical belief that diverse, inclusive teams will create the best outcomes for our customers, partners, employees, and company. We welcome everyone to be a part of our
journey.
Apply to BigCommerce
More jobs at BigCommerce
About BigCommerce
Office address
130 Pitt Street, Sydney, NSW, 2000
Company size
501-1000 people
Founded in
2009