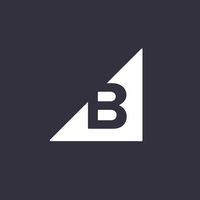 Apply to BigCommerce
BigCommerce is disrupting the e-commerce industry as the SaaS leader for fast- growing, mid-market businesses. We enable our customers to build intuitive and engaging stores to support every stage of their growth.


BigCommerce is looking for an HR Generalist (4 days per week) to support the HR Business Partner team in aligning business objectives with employees and management in designated functions.  


You'll join a thriving team and support local team initiatives in the following functional areas: employee relations, performance management, on-boarding, policy implementation & management, internal communications, and compliance.  
 
BigCommerce is a Best Place to Work winner for 2019 and we strive to ensure our teams are supported, engaged and doing the best work of their lives!


What you'll do


Support the HRBP team's efforts by actively contributing to the development of department goals, objectives, and systems that support not only the efforts of the People People Team but the company's strategic direction.
Provide day to day performance management guidance to line management (coaching, counseling, career development, disciplinary actions) in partnership with HRBPs.
Manage and resolve employee relations issues, including PIP's, and conduct effective, thorough and objective investigations in partnership with HRBPs.
Work with HRBPs to drive execution of HR/COE programs including, but not limited to talent assessments, career pathing, and succession planning.
Manage the development, implementation, maintenance and legal compliance of HR policies, procedures, protocols and guidelines.
Support internal communications to ensure understanding of People & Culture programs ensuring consistency and alignment with BigCommerce's brand identity, strategic direction, philosophies, and tone.
Identify, review and analyze local trends & internal data to recommend solutions to HRBPs to improve performance, retention, and employee experience.
Assist with processing employee changes, terminations and conducting exit interviews.
Assist with initiatives and projects that span across the globe and across functions.
Maintain in-depth knowledge of legal requirements related to day-to-day management of employees, reducing legal risks and ensuring regulatory compliance.
Maintain positive relationships with managers and employees to promote our culture of open communication.

Who you are


2+ years experience in Human Resources, preferably within the technology industry and/or at a high growth, rapidly evolving company.
Bachelor's Degree in Human Resources, Organizational Psychology, or Communications preferred.
HR Certification a plus.
Working knowledge of multiple human resource disciplines including compensation, employee relations, talent management, recruiting and federal and state employment laws.
A well-rounded HR skillset, a true generalist who is hungry to apply their skills in a wide range of areas.
Capability to apply discretion and sound judgment in managing complex processes, decisions and handling sensitive information.
Strong working knowledge of employment laws and regulations (Fairwork Australia, Industrial Relations) and the ability to appropriately spot employment risk issues. 
Proficiency in Microsoft Office, advanced skills in Excel. 
Excellent written and verbal communication skills.
Strong interpersonal and customer service skills, project confidence and builds trust easily.
Ability to work within compressed timeframes and embrace the sense of urgency, innovation, and resourcefulness required in a fast-paced company.
Self-starter with demonstrated success through collaboration and teamwork, and effectively managing multiple competing priorities and projects.
Positive, viewing challenges as opportunities that you translate into actionable items.
Driven and results-oriented, yet humble.
Amazing human being who strives to make the lives of others better a must.
A sense of humor, and/ or the ability to laugh when things get hectic, a HUGE plus.
Diversity & inclusion at BigCommerce


We have the opportunity to build not only a great business, but a great company, with soul. Our beliefs and commitment to diversity and inclusion are a central part of achieving that.


Our dedication to diversity and inclusion is grounded in two things: a moral belief in the dignity, value, and potential of every individual, and a practical belief that diverse, inclusive teams will create the best outcomes for our customers, partners, employees, and company. We welcome everyone to be a part of our
journey.
Apply to BigCommerce
More jobs at BigCommerce
About BigCommerce
Office address
130 Pitt Street, Sydney, NSW, 2000
Company size
501-1000 people
Founded in
2009