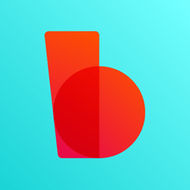 Hobart, TAS and Remote
Apply to Biteable
Pleased to meet you. Biteable here. We've got SaaS data out the wazoo and need someone to make sense of it all. If you're rather nifty at turning big data sets into simple facts that guide teams (to victory), you're just the person we're looking for.

All about you 


You're a visualizer. You know the best way to represent different data to make it easily understood.
You're into what you do. You get a kick out of translating data into meaningful insights. You're also flexible and collaborative and a general pleasure to hang out with.
You're inquisitive. You love looking under the hood. When you see something unexpected your first thought is, 'now that's interesting', and you explore it.
You're qualified. You've got a degree in mathematics, statistics or economics. And data has been your job for at least 3 years.
You're great at SQL. Some might say exceptional. You've spent lots of time using Redshift and PostgreSQL. And you liked it.
You know Python. And potentially other British comedy influenced languages. The latter is non-essential.
You're cool with Pandas. Other herbivorous bears and data libraries don't ruffle your feathers, either.
You're good with pirates. Because you R.
You can model. Well hopefully, financial budget and forecast modelling would be a great add on.

All about the role


You will be the go-to person for data at Biteable. You'll work with just about everyone.


Here are the main things we imagine you doing:


Work closely with the COO and CTO to help drive business decisions with data and information.
Decipher our customers wants and behaviors, and help to identify and understand our super users.
Work with implementation teams to provide insights, answer questions and propose future projects and track their outcomes.
Work with the Studio team to better understand what content works for our customers and why, and use data to support content creation and presentation projects.
Manipulate and analyse large, complex data sets, turning them into actionable business insights for teams and departments.
Build and maintain dashboards and KPI reports, and perform analysis to drive customer and revenue growth.
Assist the CFO in financial budget and forecast models.
Propose, scope and execute projects of your own that are aligned with the broader business goals.

All about us


We are Biteable, a tech start-up that makes (jaw-dropping) videos possible for everyone. We stand apart in our market thanks to our dedication to studio-quality content and our passion for simplicity.


Since our launch in 2014 we've:
Created a community of over 4.6 million users
Rendered 9.6 million videos
Raised $3.9 million in venture capital
We're growing fast and have offices in Melbourne and Hobart, Australia, with remote team members scattered around the world. Right now we total 35 people. We're informal, structurally flat and fun to work with.


All about our values


We believe in giving everyone a fair go. Our team is diverse and our workplace is inclusive. We welcome people of different backgrounds, experiences, and perspectives. We like it when everyone feels supportive and free to create. And yes, even bad developer jokes like the ones in this job ad are embraced.


Our team members genuinely care about each other and define themselves as supportive, rigorous, respectful, open, honest and egoless. Here are a few quotes that we didn't make up:


"Biteable's team of smart, funny, engaged and caring people makes my work here enjoyable, every day. Being close to decisions and decision-makers helps me make an impact on our work."


"The development team is a great group of people. They're smart and interested in doing high-quality work, but foster a social and supportive atmosphere, too."


"I'm thankful for the flexibility Biteable gives me around my family commitments. I really like that my team is open to new ideas and processes. And I enjoy that I get to work on a variety of problems with a mix of people with diverse areas of expertise."


How to apply


We want you to start soon, so our application process is quick and intense. To apply, send us your CV and a short cover letter about why you and Biteable fit together like two overlapping circles.


We'll review it and get back to you quick smart. We'll then do two rounds of informal interviews. If it feels right for all of us, you'll be on board faster than you can say 'positive in all quadrants'.
Apply to Biteable
About Biteable
Office address
162 Macquarie Street, Hobart, TAS, 7000
Company size
11-50 people
Founded in
2013