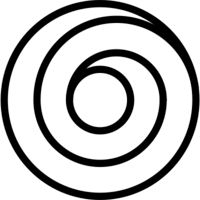 Deployed Engineer at black.ai
Apply to black.ai
You have a rare combination of abilities: An engineering mind, strong communication skills, and a focus on the outcome.
And this is why you're the face of our business: You deeply understand the machine learning technology developed by Black.ai, you can translate this capability into solutions for our customers, and you know how to deliver these solutions from first discussion to production system delivery.
You will work closely with our research and infrastructure teams to design and deliver our platform into customer environments. 
General responsibilities include


Informing our product roadmap by deeply understanding user requirements and business outcomes
Diving into the code and build the features we need for successful delivery
Engage potential customers to inform how our platform can support their technology goals
This is a full time position in our Melbourne office located in Fitzroy, with occasional travel to our deployment locations in Australia and International locations.
Requirements


Bachelors degree in Mathematics, Engineering, or Computer Science, with exceptional academic results
2+ years of practical experience as a Product Manager, Project Manager, Software Engineer, or Consultant
Demonstrated coding ability
Familiarity with data structures, storage systems, cloud infrastructure, front-end frameworks, and other technical tools
Strong understanding of SQL and graph databases
Exceptional technical and business communication skills
Strong engineering background, preferred in fields such as Computer Science, Mathematics, Software Engineering, Physics
Understanding of how technical decisions impact the user of what you're building
Proficiency with programming languages such as Java, C++, Python, JavaScript, or similar languages
Ability to work effectively in teams of technical and non-technical individuals
Skill and comfort working in a rapidly changing environment with dynamic objectives and iteration with users
Demonstrated ability to continuously learn, work independently, and make decisions with minimal supervision
Apply

Send your CV to contact<at>black<dot>ai, highlighting relevant work experience and academic performance.
Apply to black.ai
About black.ai
Office address
53 Victoria Street, Fitzroy, VIC, 3065
Company size
11-50 people
Founded in
2017