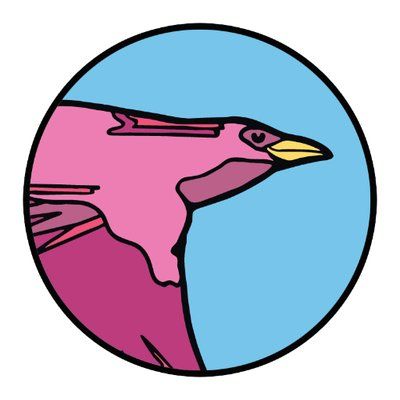 Surry Hills, NSW and Remote
Apply to Blackbird Ventures
Blackbird is looking for a Chief of Staff to amplify the impact of our investing partners. We hope to find a trusted confidant to help build the operational systems of Blackbird, assist with our decision making, keeping our calendars accountable to our greatest priorities and work on special projects to expand our business.


The role offers a unique way to gain an inside understanding of the business stories of Australia's iconic startups and be apart of Blackbird's own journey.


About Blackbird

Blackbird is a venture capital firm whose mission is to supercharge Australia and New Zealand's most ambitious founders. We do this by raising venture capital funds, investing into the best startup companies and helping them succeed. We have half a billion dollars under management and a portfolio of over 60 companies including some of the most successful Australian startups such as Canva, Zoox, Safety Culture and CultureAmp.

We are inspired by investment firms such as Berkshire Hathaway and Bridgewater Associates. Like the companies we back, we want to build a business that lasts for decades and produces excellent returns for our investors. Most of all, we want to support our region's most talented founders build category-defining technology companies.
We've written a lot about what we love at Blackbird, so
check out our Medium
if you want some more information about us.
About the role

The Chief of Staff role will support the investment partners of Blackbird in reaching new heights of productivity.


Roughly that will entail:


Calendar/Goal Accountability. Manage the set of projects that are most important to Blackbird, ensure that a partner's time is spent on those most important things, uncover and unclog issues that arise and help external stakeholders interface with the partners on those projects.
Decision Making Frameworks. Help us make better decisions, more quickly, by creating frameworks and outlining possible scenarios with their respective pros/cons.
Taming our inbox. Your assigned partner's inbox will be migrated to a tool like Front and managed like a group inbox. You will be responsible for tagging, organising, escalating and acting as the first line of response.
Automation. Automate the crap out of small day-to-day tasks.
Process. Put into place and oversee operational procedures that help us better manage our meetings, relationships, and workload. Pro-actively gather meeting agendas, manage action items and record conclusions.
Special projects. Work on special projects that expand our business (e.g. the Startmate Fellowship).

Role responsibilities


Partner Extension: Developing enough understanding of the business and relationships across the company to be able to represent the partner's point of view to both internal and external stakeholders - extend their presence in meetings so that you free up their time to focus on big-ticket items.
This also includes writing comms on the partner's behalf, assisting with the first-round screening of potential strategic partnerships etc.
Team Effectiveness: You will own the weekly team meeting, quarterly business review and offsites. Responsible for putting together materials, ensuring everyone does the pre-reading, answers questions in advance and take the lead on follow-ups etc.
Special Projects: Gets cross-functional projects from zero to one then hand them off to a functional team/team member internally. Pitch in from time to time if new initiatives requires more help.

Position requirements

Your background is less important than the key skills, which include:


Raw intellectual horsepower. We are seeking the hungry, not the proven. Your rate of learning is much more important than the length of your experiences.
Integrity. Doing the right thing, even when it is the hard thing. We want to make our kids proud every single day.
Project management. An ability to juggle a number of different projects in many different domains at the same time.
Hospitality mindset. We have a sense of 'Enlightened Hospitality', which simply means that the whole team has a focus on helping each other and collectively has an obsession for customer service to our founders and underlying investors. You should too.
Marathon Stamina. Passionate about creating, improving, monitoring and implementing process improvement. A growth mindset and a commitment to getting better every single day.
Exceptional communication skills. Great at communicating both internally and externally.

We're looking for someone who is as passionate as us about building an iconic investment business. You must have a high ownership mentality and the ability to take responsibility for goals and outcomes.



This is a full-time role and the candidate can be based at our Sydney, Melbourne or Auckland offices or remote. If you wish to work remotely, clear communication and ownership is key. Blackbird also offers flexible working, whether it's working from home or leaving early to pick up the kids from daycare or school.
Apply to Blackbird Ventures
About Blackbird Ventures
Office address
240 Riley Street, Surry Hills, NSW, 2010
Company size
11-50 people
Founded in
2012