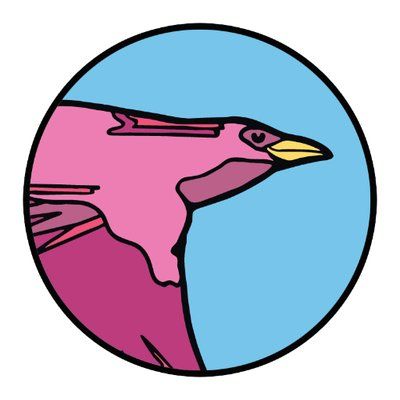 Apply to Blackbird Ventures
Blackbird is looking for a People Lead to help the portfolio companies we are in service of to hire the best people.
Your job is to give each of our portfolio companies an unfair superpower. The biggest constraint in this role is that you can't do anything a normal recruiter would do. Read on for more detail.


About Blackbird

Blackbird is a venture capital firm whose mission is to supercharge Australia and New Zealand's most ambitious founders. We do this by raising venture capital funds, investing into the best startup companies and helping them succeed. We have a billion dollars under management and a portfolio of over 60 companies including some of the most successful Australian startups such as Canva, Zoox, Safety Culture and CultureAmp.


We are inspired by investment firms such as Berkshire Hathaway and Bridgewater Associates. Like the companies we back, we want to build a business that lasts for decades and produces excellent returns for our investors. Most of all, we want to support our region's most talented founders build category-defining technology companies.


We've written a lot about what we love at Blackbird, so
check out our Medium
if you want some more information about us.
About the role

The People Lead role will commandeer a number of different initiatives Blackbird drives to help connect the greatest people with Australia's and New Zealand's greatest startups:


People Tracker. At the present time, there are 64 executive-level people who are connected to the Blackbird partners that have asked our help in finding their next career role. Each week many more get in touch. Your job will be to chauffeur their experience to connect then with the right portfolio companies.
Startmate Fellowship. Startmate has recently launched the fellowship to take the same principle of mentors helping founders to create a company and applying that to someone's career. You will work with the team to ensure the fellows have the best experience possible with the program.
University graduates. Startups have lumpy hiring that doesn't tend to line up with University graduate recruitment times. Our best University students often like the idea of startups but have no idea which ones are good and which ones are bad. We've connected some of Australia's brightest University students into jobs at Zoox, Canva, Baraja and many more - and we want to do this at scale.
Pioneer new initiatives. We're just getting started and we want your injection of creativity to take our mission to the next level. Our long term audacious goal is for Blackbird to be responsible for 20% of all employees that get hired in the portfolio. There are currently 559 open positions in the portfolio, so that means we need to get 100+ people hired every month (and that's just now!).

As important as what the role is, is what this role is not. The biggest constraint for the role is that we don't want to do anything that the company can do or a normal recruiter can do. That means no posting to job boards and filtering candidates. No helping companies write job descriptions and exhibiting at careers fairs. We will green light initiatives that attract people only Blackbird is uniquely placed to meet.


Position requirements

Background is less important than the key skills, which include:


Project management. An ability to juggle a number of different projects in many different domains at the same time.
Hospitality mindset. We have a sense of 'Enlightened Hospitality', which simply means that the whole team has a focus on helping each other and collectively has an obsession for customer service to our founders and underlying investors. You should too.
Exceptional communication skills. Great at communicating both internally and externally.
Founder empathy. Creating a company is a very different mindset to optimising a company. Experience in either creating a company yourself, even if it was not successful, or working with founders at the earliest stages is a plus.
One team, one dream: The role will work closely with the Investment Partners, Startmate Fellowship team and Head of Community.

We're looking for someone who is as passionate as us about building an iconic investment business. You must have a high ownership mentality and the ability to take responsibility for goals and outcomes.

This is a full-time role or as part of a job share and the candidate can be based at our Sydney, Melbourne or Auckland offices or remote. If you wish to work remotely, clear communication and ownership is key. Blackbird also offers flexible working, whether it's working from home or leaving early to pick up the kids from daycare or school.
Apply to Blackbird Ventures
About Blackbird Ventures
Office address
240 Riley Street, Surry Hills, NSW, 2010
Company size
11-50 people
Founded in
2012