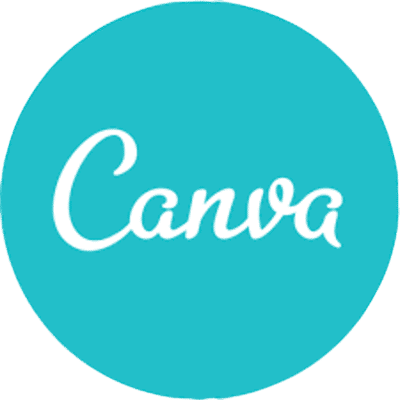 Learning & Development Specialist at Canva
Apply to Canva
At Canva, we create tools that empower the world to design. Our mission is to democratise design and empower creativity for anyone and everyone, on every platform! Inspired by a team of talented thinkers, an amazing culture and remarkable growth trajectory – we're out to change the world, one design at a time.
Since launch in August 2013 we have grown exponentially, amassing over 15 million active users across 190 different countries who have created more than 1 Billion designs. We are one of the world's fastest growing technology companies and we have only achieved about 1% of what we are capable of!
The role and team
Our Learning and Development Team is looking for a passionate Administrator to support various Canva University programs. Initially, this would involve coordinating our onboarding, Coach and mentoring program as part of our Canva University, to provide an incredible experience for our people. Ongoing, this role would involve running logistics, managing the scheduling and providing recommendations for improvements to ensure our programs/events are executed seamlessly for our attendees (and facilitators). It will also support our internal coaches and personal development workshops across Canva, as well as specialty learning as this is rolled out across the business.
What you'll do
Work across teams to seamlessly coordinate regular learning events.
Track KPIs, analyse feedback from learners, and provide recommendations to constantly iterate.
Assist in the development of engaging learning content.
Manage and curate our online learning platform and resources, including managing audio recordings, filmings, blogs/articles, slide decks / documents (through the Google suite and the Canva app) to ensure the smooth execution of programs.
Develop surveys and coordinate interviews/focus groups.
Coordinate the Canva University and Coach team cadences, events and team processes
Write and send engaging and learner-centric communications to learners and other stakeholders
Build and maintain relationships with our internal stakeholders, external vendors, and our guest speakers.
Manage attendee lists and incoming registrations with an eye for detail.
Innovate to find operational efficiencies and improvements.
Respond to support questions and provide ongoing tweaks to communications/process.
Some facilitation of sessions may be required.

Still think this is you? Keep reading!
You are
Passionate: You have a passion and interest in learning, development and growth. You have a commitment to constantly developing yourself.
Organised. You have superior organisational skills and attention to detail, and you're not easily overwhelmed. You enjoy ensuring projects and events run smoothly. 
Self-driven. You follow through on all your tasks with integrity.
Tech savvy. You can confidently navigate systems and tools, and constantly find ways to make tasks more efficient.
A project manager. You have proven experience managing multiple projects in a fast-paced environment — and the ability to work within tight timelines.
A planner. You're always thinking ahead. You challenge yourself to think big, understand dependencies, and approach problems with a global mindset. 
Interpersonal. You're comfortable communicating with senior leaders and managing external partners and vendors.
Fun. You're charismatic — you can talk to anyone and in front of a crowd. You're flexible, fearless, and excited to help build something awesome and share it with the world. You have a passion for developing people and the business.
Creative. You demonstrate excitement and creativity when running an event and you're constantly looking for ways to innovate and solve challenges on-the-spot as they arise.
Motivated. You're obsessed with results and you love grinding away at issues.
Results driven. You use data to inform decisions and put forward recommendations. You get things done in a highly matrixed and relationship-based organisation, and you proactively follow up with partners to make sure that your project is on track.
What we're looking for
You have a BA/BS degree in a related field or equivalent experience.
You have experience coordinating events with various moving parts and players.
Previous experience in an administrative role.
You have experience navigating stakeholder groups. 
You have strong attention to detail.
You are open to and welcome change, and have the ability to problem solve/troubleshoot, and quickly iterate.
You are willing and eager to learn.
You have a passion for employee engagement.
Benefits
Competitive salary, plus equity options
Flexible working hours, we value work-life balance
In-house chefs that cook delicious breakfast and lunch for us each day
Free Yoga membership
Generous parental leave policy
Pet friendly offices including a garden, climbing wall, unisex toilets
Sponsored social clubs and team events
Fun and quirky celebrations
Relocation budget provided for interstate or overseas candidates
Apply to Canva
More jobs at Canva
About Canva
Office address
110 Kippax Street, Surry Hills, NSW, 2010
Company size
501-1000 people
Founded in
2012