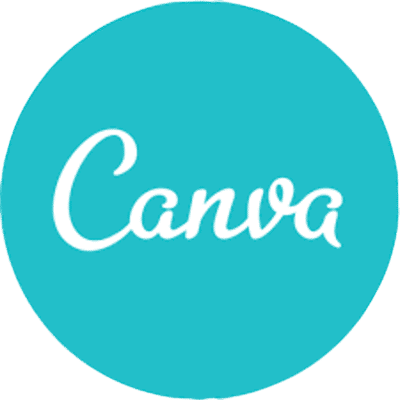 Payroll Manager at Canva
Apply to Canva
At Canva, we create tools that empower the world to design. Our mission is to democratise design and empower creativity for anyone and everyone, on every platform! Inspired by a team of talented thinkers, an amazing culture and remarkable growth trajectory – we're out to change the world, one design at a time.
Since launch in August 2013 we have grown exponentially, amassing over 15 million active users across 190 different countries who have created more than 1 Billion designs. We are one of the world's fastest growing technology companies and we have only achieved about 1% of what we are capable of!
About the team
The finance team's mission is to protect and serve Canva and its key stakeholders; that is protecting Canva from external pressures and risks whilst balancing the need to best serve our
teams.The
vision is for Canva to be recognised and commended by its peers and stakeholders as having a world-class finance team.
As part of this team you will have the opportunity to
Gain experience working at the headquarters of one of the world's fastest growing tech companies; your work will impact millions of Canva's global users.
Learn from and work with some of Australia's best talent, including Canva's founders, engineers, product and growth professionals.
Develop and grow in a newly created role with the ability to make and support decisions that impact the development of the business.
About the candidate
As the finance team's duties and activities continue to develop and expand to support the growth of the business across multiple geographies, there is now a requirement for a dedicated Payroll Manager to oversee the accuracy of employee remuneration, provide insight and analysis into compensation costs, and help to scale the payroll function globally.
The primary role of the Payroll Manager will be to own the end-to-end payroll process, activities and compliance.
The role will also be able to understand compensation trends and perform people costs analysis, supporting the People teams as a Payroll Business Partner, and helping to scale the payroll function globally, including identifying process improvements and systems automation. 
Having solid experience with Australian payroll and employee benefits and records in a commercial environment is an essential part of the role, but most of all strong attention to detail and an aptitude for using systems and technology.
We're a fast moving business so change is frequent, you'll be comfortable working in a hands on, dynamic environment and have excellent communication and problem-solving skills.
Responsibilities
Process Fortnightly, bi-monthly, and monthly payroll for Australia, US, and Germany respectively, including super and payroll tax requirements, workers compensation etc.
Overseeing changes to employee information and contracts
Induction of new employees to the Canva payroll and expense reimbursement process, allowances and benefits, answering remuneration related queries from employees
Educate employees on payroll changes and new policies
Preparation of employee costings and financial information, providing analysis and insights on people related costs
Be the business partner for People Teams (Talent Acquisition and Team Happiness), focusing on cost analysis and reporting of employee related costs
Identifying areas for process improvement and working closely with the People Team on improving the employee payroll experience and system automation
Other ad-hoc activities, analysis and project work as required
What we are looking for
At least 3+ years of relevant payroll experience
Previous knowledge and experience with payroll processing activities is a must
Understanding of payroll compliance and comprehensive knowledge of Australian state and industry legislation
Experience with cloud-based payroll platforms and accounting systems such as NetSuite is a bonus
Analysis skills and the ability to understand costs, trends and provide insights
Experience in business partnering is a bonus
Advanced Excel desirable
A keen eye for detail
Exceptional communication, interpersonal and stakeholder management skills – delivering a great service to all levels of employees
Self motivated with a desire to learn
Highly organised with the ability to work under pressure and within set deadlines
Ability to adapt to a fast-paced environment.
Benefits
Competitive salary, plus equity options
Flexible working hours, we value work-life balance
In-house chefs that cook delicious breakfast and lunch for us each day
Free Yoga membership
Access to in-house gym
Generous parental leave policy
Pet-friendly offices
Sponsored social clubs and team events
Fun and quirky celebrations
Apply to Canva
More jobs at Canva
About Canva
Office address
110 Kippax Street, Surry Hills, NSW, 2010
Company size
501-1000 people
Founded in
2012