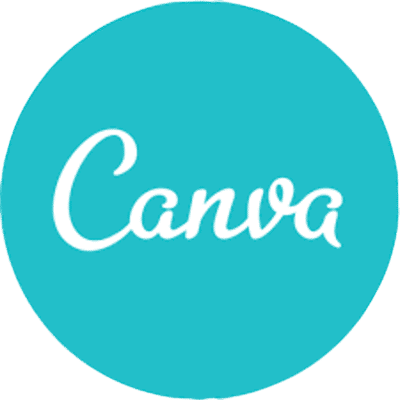 Recruiter, Marketing & Business Operations at Canva
Apply to Canva
At Canva, we create tools that empower the world to design. Our mission is to democratise design and empower creativity for anyone and everyone, on every platform! Inspired by a team of talented thinkers, an amazing culture and remarkable growth trajectory – we're out to change the world, one design at a time.
Since launch in August 2013 we have grown exponentially, amassing over 20 million active users across 190 different countries who have created more than 2 Billion designs. We are one of the world's fastest growing technology companies and we have only achieved about 1% of what we are capable of!
The team and role
Canva's People Team has a big mission to build the most effective and engaged company in the world! Our success is finding, growing and empowering the best engineers, designers, product managers, growth marketers and operators in the world.  
The Talent Acquisition practice at Canva is cutting-edge, leveraging the latest recruitment technologies and platforms and promoting a very data-driven approach to optimising the efficiency and performance of the Talent Acquisition function. As a result of this exciting growth, the People Operations team is seeking a Recruiter to support Canva's end to end recruitment lifecycle across Marketing and Operations. 
Recruiting is a core strategic driver of Canva's success - we've hired some of the best people from all over the world and it takes a curious, tenacious and creative Recruiter to make sure we're always discovering talent that will take Canva into the future. 
You will help profile, identify, attract, and assess both active and passive prospects and guide them on their journey to becoming Canvanauts. You will be passionate about delivering an awesome candidate experience and act as the primary advocate for candidates leading them through the recruiting and interviewing process, connecting them to the magic of working at Canva.
What you'll do
Full life-cycle recruiting: You'll get to own the recruiting process from start to finish, sourcing, interviewing and hiring top talent. 
Hire the best: Your focus will be on hiring quality candidates with agility and speed. We regularly do Global searches to find the best talent for Canva. 
Partner with your hiring managers: You will work closely with your hiring managers to gain a deeper understanding of how each role fits into Canva. 
Obsess about candidate experience: At Canva we care deeply about our People. Our candidate experience isn't anything different. You are well-spoken on the phone and articulate over emails. You can effectively share the Canva story, vision and culture and act as a brand ambassador. 
Data-driven: You are always trying to improve our hiring process and you will think with a data-first approach.
What we're looking for
2 + years of experience in a fast-paced recruitment role and have a successful track record of hiring top talent. 
You're a hustler! You're an independent, adaptable and highly motivated Recruiter who loves what you do. You're able to get into the details and deliver quality results on time. You're a wearer of many hats and can juggle multiple priorities at the same time.
You're creative (and know that job adverts and LinkedIn are not the only channels of headhunting candidates). You love to research and understand that the art of sourcing is always evolving. You get stuck into various platforms, technology tools, social networks and databases to uncover the best talent in the world.
You have the aptitude to leverage our product, culture and mission of Canva to attract the right candidates.   
Tact, diplomacy and professionalism are a way of life for you when you deal with various sensitive situations across the role.
Able to influence and work with a wide range of stakeholders.
Benefits
Opportunity to be part of one of the world's fastest-growing tech companies. Your work will impact millions of Canva's global users.
Learn from and work with some of Australia's best talent, including Canva's founders, engineers, product and growth professionals.
Equity in one of the fastest-growing companies in the world.
Free yoga membership at our partner studio and in-house gym.
Flexible working hours, we value work-life balance.
In-house chefs that cook delicious breakfast and lunch for us each day.
Sponsored social clubs and team events.
Fun and quirky celebrations.
Apply to Canva
More jobs at Canva
About Canva
Office address
110 Kippax Street, Surry Hills, NSW, 2010
Company size
501-1000 people
Founded in
2012