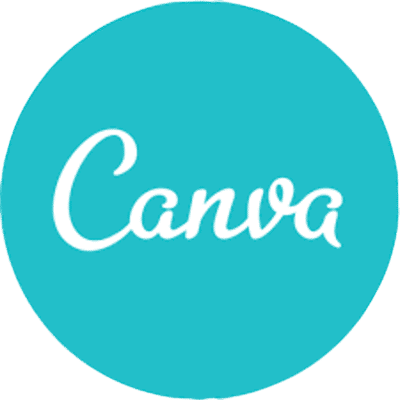 Revenue Analyst at Canva
Apply to Canva
At Canva, we create tools that empower the world to design. Our mission is to democratise design and empower creativity for anyone and everyone, on every platform! Inspired by a team of talented thinkers, an amazing culture and remarkable growth trajectory – we're out to change the world, one design at a time.
Since launch in April 2013 we have grown exponentially, amassing over 10 million users across 179 different countries who have created more than 200 million designs. We are one of the world's fastest growing technology companies and we have only achieved about 1% of what we are capable of!
About the team


The finance team's mission is to protect and serve Canva and its key stakeholders; that is protecting Canva from external pressures and risks whilst balancing the need to best serve our teams.
The vision is for Canva to be recognised and commended by its peers and stakeholders as having a world-class finance team.
As part of this team you will have the opportunity to


Gain experience working at the headquarters of one of the world's fastest growing tech companies; your work will impact millions of Canva's global users
Learn from and work with some of Australia's best talent, including Canva's founders, engineers, product and growth professionals
Develop and grow in an inaugural role with the ability to make decisions that impact the development of the business
About the candidate


As the finance teams duties and activities continue to develop and expand to support the growth of the business across multiple geographies and products there is now a requirement for a dedicated revenue analyst to help support the Finance team as well as Canva's 19 groups with specific reporting around revenue performance and insights.
The primary role of the Revenue Analyst is to take responsibility for all revenue analysis and reporting at Canva. This person will be key in providing revenue insights on a regular basis to support not only the finance team but also the wider business with growth and strategy initiatives. This person will also work to establish a regular cadence around Revenue reporting and insights, working with the wider business to help teams understand what levers can be pulled in order to drive revenue growth.
We're a fast moving business so change is frequent, you'll be comfortable working in a hands on, dynamic environment and have excellent communication & negotiation skills.

What we look for


A keen eye for detail, a strong desire to keep learning and you enjoy upholding high standards of excellence and integrity in the services you deliver.
Operating in a fast paced environment you are able to adapt quickly, manage workloads and meet deadlines with support and oversight.
You have excellent communication skills and approach tasks with a problem solving attitude, with a constant lens of continuous improvement.
Also, we'd love it if you had


1-2 years of relevant experience
Strong business acumen with problem-solving creativity and commercial judgement
Experience in analysing large volumes of data and building forecast models, being a wizard at Excel is a must
Degree level qualification in a relevant field such as commerce, finance, accounting, management or economics
Highly organised with the ability to work under pressure and within set deadlines
Exceptional communication and stakeholder management skills
Self motivated with a desire to learn
Experience with analytical tools or SQL would be an advantage.

Benefits


Competitive salary, plus equity options
Flexible working hours, we value work-life balance
In-house chefs that cook delicious breakfast and lunch for us each day
Fitness membership allowance, plus free Yoga and Boxing Gym membership
Generous parental leave policy
Pet friendly offices including a garden, climbing wall
Sponsored social clubs and team events
Fun and quirky celebrations
Relocation budget provided for interstate or overseas candidates and visa application fees covered
Apply to Canva
More jobs at Canva
About Canva
Office address
110 Kippax Street, Surry Hills, NSW, 2010
Company size
501-1000 people
Founded in
2012