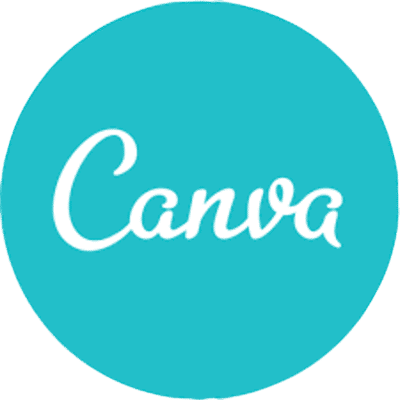 Senior Product Manager - User Voice at Canva
Apply to Canva
The mission of Product Managers at Canva is to create the most accessible design tool for every person in the world. We believe that we can improve the world by empowering everyone to design and communicate visually. As a Product Manager at Canva you help set this vision, define what that future looks like, and build the products and features that get us there.
Product Managers collaborate with Canva's founders to set the strategic direction, scope, and success metrics for product initiatives. We work across teams of designers, software engineers, marketers and analysts to ensure we're delivering an exceptional experience to all our users. We are responsible for implementing and collaborating on product strategy, road mapping, and prioritisation as our product grows. It's our responsibility to see products through their entire lifecycle—from concept through to validation, build, post-launch analytics and iterations.
You are the Voice of the Canva Customer
The User Voice Groups mission is to enable and empower our customers to use and love Canva.  That means helping them out when they have a problem and proactively making them more successful using our products and services. Whether they're using the Canva online self help services such as the Assistant and Help Centre, or whether they need personalised help from the Customer Happiness Team, the User Voice team strives to provide world class support.
As we continue to grow, we need to continue to serve our customers with the highest level of support possible, while also improving how we do it by getting more efficient and more sophisticated along the way.  User Voice acts as the eyes and ears of the business, ensuring that we put the customer at the centre of everything we do. We believe that customer data – in all of its forms – can be our strategic advantage if leveraged in the right way.  We're looking to add serious fire-power behind this effort to collect customer data, derive insights, and disseminate it to the right teams so we fix pain points and continually make the user experience better.
Goals
Expand the feature set of the self help products to provide the right information in real time without the need to speak to the Customer Happiness Team.
Development of a structured feedback loop to ensure that our customers issues are fed back to the right part of the business so that we resolve and fix the root cause
Development of an internal tool to provide a single view of the customer enabling the Customer Happiness Team to provide fast and accurate support when customers need it most
Identifying and creating new and innovative solutions for our partners as we continue to grow in scale
You'll love this job if
You have at least 4+ years of experience in a Product Manager / user insights / CX role for for a SaaS product, related online software product or digital product.
You have proven success in developing and implementing effective user centric products with proven results.
You have a passion for championing data-backed customer voice insights to product teams to enable the next generation of Canva products and experiences.
You are able to persuade stakeholders through compelling business cases built on data, customer empathy, systems thinking with Canva's broader goals in mind.
You have worked with engineers and have a solid understanding of web tech stacks. You're familiar with the backend, frontend, and everything in between. You know that an engineer's job is often to perfect the details; while your job is to map these details to the bigger picture.
You feel at home when using data to make decisions—whether that's analytics, user research, survey feedback, or in-person user testing. When presented with competing imperatives and a mountain of data, you can identify and organise clear, concise actions, arriving at appealing and practical solutions to problems.
You are a problem solver who is excited by a challenge. You have a structured process to problem-solving and can take a problem—with many moving parts—and break it down into small achievable actions. You know when to be flexible though, and can alter your structure to fit the needs of the team and project.
You are a user advocate that values the backing of research and data analysis when it comes to creating modern solutions, shipping new products, and addressing your users' real needs.
You are excited by the prospect of working directly on shipping simple, beautiful products. You're aware of what it takes to get from envisioning ideas to delivering the final product.
You consider yourself a bit of a creative. You enjoy pushing the limits of what is possible, dreaming up inventive solutions to solve challenging problems. You believe in Canva's mission and want to be part of the team making it possible.
You are a marketer at heart – You can demonstrate an understanding of the importance of growth, activation, and retention with respect to the platform and how that translates into user growth
Benefits
Competitive salary, plus equity options
Flexible working hours, we value work-life balance
In-house chefs that cook delicious breakfast and lunch for us each day
Fitness membership allowance, plus free Yoga and Boxing Gym membership
Generous parental (including secondary) leave policy
Pet-friendly offices
Sponsored social clubs and team events
Fun and quirky celebrations
Relocation budget for interstate or overseas individuals for you and your family
Apply to Canva
More jobs at Canva
About Canva
Office address
110 Kippax Street, Surry Hills, NSW, 2010
Company size
501-1000 people
Founded in
2012