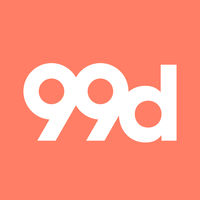 Apply to 99Designs
99designs is a homegrown success story and a highly thought of workplace for good reason, being a global creative platform that makes it easy for designers and clients to work together to make designs they love, we bring custom design to more businesses all over the world.
We value an inclusive and diverse environment, where people from all experiences and backgrounds are welcomed, supported and celebrated. Career development is huge at 99designs with a variety of learning and development programs to create lots of space for people to learn in a way that works for us.
So what's this role all about I hear you ask?
At the core, as an Office Manager at 99designs, you will have ownership of general office management responsibilities for their main hub in Richmond. And while for some organisations that might mean being the face of the business and ensuring everyone is delighted by their experience, for 99designs, it is absolutely this, but we are talking MORE, a lot more.
99designs is a technology business, with some incredibly talented individuals. We are a generous, collaborative and very busy group, and this role is the glue that makes everything in the Melbourne head office come together!
Key to this is contributing to the culture of the group. Think organising volunteering days, team building sessions, fitness classes, celebrating birthdays, or fitting out the office with ball pits and jumping castles. Let your imagination run wild!
You'll also manage the ordering of all office supplies, including food and drinks. But we're not talking a weekly fruit box, rather organising a fully stocked kitchen for the team to make delicious breakfasts and lunches every day.
99designs current growth also means a need to reinvent the use of office space. So you will liaise with vendors around solutions, plans, and costing, then present a well-researched solution for management consideration and implementation.
And if having variety is your thing, then you will love being responsible for events, whether that be organising 3 day internal business getaways, or helping to organise and being the face for a number of external events and meetups.
As the heart of the office you will always be there to lend a hand to the team, also acting as support for the Executive Assistant, and truly be empathetic and aware of all team members' situations and circumstances and ensure they feel supported and their workday is positive and fun.
So what do you need for this role?
You are super organised, love being a "jack of all trades" and can multi-task with aplomb. You have off the charts communication skills, both written and verbal, with the ability to write internal communications in a clear, concise and well-written manner.
You are very tech savvy and able to lend technical support with tech and devices in meeting rooms and across the team/office. For this you need to be proficient in Mac and all Mac applications such as Keynote, have a strong understanding of G-Suite and Microsoft office products, and other applications used within the business including Zoom, Trello and Slack.
You will need proven event management experience and be comfortable in front of a crowd as you will often be the point of contact, MC and face for social events and meetings, welcoming guests and colleagues.
Most importantly you will have a zest for life, a great attitude and a keen focus on customer and service excellence. You will bring innovation, creativity and fun, with the temperament and maturity to run a professional and respectful environment for everyone.
So, if your heart has started to beat a little faster with excitement, and you're curious to learn more, we would love to hear from you.
Apply to 99Designs
More jobs at 99Designs
About 99Designs
Office address
41-43 Stewart Street, Richmond, VIC, 3121
Company size
51-200 people
Founded in
2008