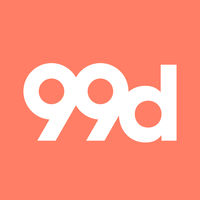 Senior Data Engineer at 99Designs
Apply to 99Designs
Something has to be said about a senior data engineering opportunity like this one...it's not every day you get to play a BIG part in building out the data engineering and analytics capability with a scaling tech leader. That's cool enough, right? But what if you had the opportunity to do this in a data product focussed role with one of Australia's leading tech businesses that use modern tech, powering an array of microservices across the AWS ecosystem and the latest data tools such as Segment, DBT and Mode. 
Let's take a look at 99designs


99designs is a global creative platform that makes it easy for designers and clients to work together to make designs they love. We bring opportunities to designers globally through design contests and direct project work, and we have a community of designers located in 192 countries. 
Since our humble beginnings in 2008, 99designs has gone from strength to strength and is regarded as one of Australia's leading tech businesses. With our recent acquisition by Vistaprint, the team is scaling and we're on the lookout for a senior individual contributor in the Data Engineering space.
So what's this role all about I hear you ask? 


While you'll work closely with the team to architect and build the data engineering platform and environment, at the heart of it, this role is all about building out meaningful data products.  
It's absolutely about having conversations with the business to understand their and the end-users' needs, and it's determining your own product roadmap to build out data products and features from scratch. Think enhancing their data modeling, scaling out analytics platforms (data insights and reporting), and contributing to ML infrastructure that powers personalisation, fraud detection, and an array of recommendation engines.
A little bit about you

Working for a scaling technology business is something you understand and love, and you know what it means to be part of an agile product team, with experience building data products from the ground up.  
You are comfortable defining what great looks like in an organisation and can contribute to a data best practice environment.
More importantly, you are a brilliant communicator and love solving problems that add real value. 99d is a collaborative and innovative group, so having a positive and curious mindset, and taking initiative and ownership - well it just comes second nature to you!
You have solid commercial experience in data engineering and a little data science on the side! You can build data pipelines that are reliable, efficient, and scalable, with extensive programming skills primarily in Python or Go as well as experience with DevOps tools in particular Docker, Git, and AWS. 
The techy bits

99designs mainly uses modern tech: Golang, Python, Typescript/GraphQL/React across a range of AWS services. On the data side, there's Segment, DBT, Mode, Redshift, and a view to migrate to Snowflake.
Why 99designs?

99designs is committed to building an inclusive and diverse team as we continue to scale - we want people to feel like they belong and can bring their whole selves to work. Below are just some of the things we do to support our people:
Career development and learning in whatever way suits you! Think paid R&D days, courses in technology, book clubs, lunch 'n' learns, formal and informal mentoring, conferences… however you learn best we've got you covered to grow your career.
Culture of workplace flexibility and wellness. Study? Parent juggling? Need a quiet space in the office? Everyone has different needs and the business will support you in the best way we can. Some people work remotely, some with flex start and finish times, some want time to exercise or meditate...the common thread is it's all about your individual needs. 
Support for working parents. Paid parental leave policy for both primary and secondary carers, in addition to government payments.
Support for the community. In addition to 99nonprofits, 99designs provide one paid volunteer day a year for you to support a charity and the community as you see fit! Proud Code Like a Girl internship partner, host of Girl Geek Academy hack days, & maintain popular open source projects like https://github.com/99designs/gqlgen and https://github.com/99designs/aws-vault, + support a range of other community groups. It's in our DNA.
Just a little bit curious?


Shout out, we'd love to hear from you
Apply to 99Designs
More jobs at 99Designs
About 99Designs
Office address
41-43 Stewart Street, Richmond, VIC, 3121
Company size
51-200 people
Founded in
2008