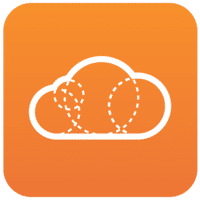 Manager, Product Design at A Cloud Guru
Apply to A Cloud Guru
The Manager of Product Design role will be an inspirational leader to our high-performing team of Product Designers at ACG. This person will impact our strategic design thinking at A Cloud Guru, which will have broad reaching impacts across our Product, Engineering and Product Marketing teams and the company as a whole. In this role you will have the opportunity to identify strategic design initiatives to help drive the value in the role of Product Design within ACG, whilst balancing the quality of design craft and experience felt by our customers.

Hello, we're A Cloud Guru

Our friends call us ACG.
A Cloud Guru is the largest online cloud skills development platform on the planet. We make engaging online training packed with personality and slick presentation for an experience more like firing up Netflix, less like a stuffy classroom. We are 100% grounded in what's right for the customer and the customer experience. That gives us the confidence to be bolder, more playful, and more genuine than other companies. It's all about leaving everything we touch just a little bit more awesome.


There aren't many company cultures like A Cloud Guru's in the world. This year, we were awarded Best Company Culture and Best Companies for Diversity.

What makes the Product team awesome...

We hold a high bar for product excellence. We're always looking for creative ways to go above and beyond 'good enough.' From surprise pop ups to funny lines during loading, our product managers and designers know that putting that extra bit of effort makes learning awesome. Located in Australia and the US, our team creates best-in-class products for users all over the globe.

If you're down to earth and enjoy a laugh while also working hard you'll love it here. - Joanna, Avocado to Guac Ratio Guru (and Product Manager)

As a Manager of Product Design at ACG, you'll get to:


Lead and Manage People

Lead and scale a team of product designers of various levels and skill sets
Foster a culture of collaboration both within the distributed design team, but also within the cross functional product teams between design, product management and engineering
Foster a culture of collaboration between the product design team and the creative/brand team to create a more holistic experience for our customers

Drive Design Strategy

Lead the product teams in the US in becoming design led and user research focused
Identify and drive forward strategic design initiatives within the company that have a direct and measurable impact on company or team performance

Cultivate Strong Design Practice & Process

Own and be responsible for the quality of design process and craft
Collaborate with the product management and engineering leaders to drive excellence in craft and practice
Help develop the practice of customer centric Discovery as part of the product delivery process

Hold a high standard of Design Execution

Be accountable for design execution and output all the way through from ideation to the customer experience
Understand the relationship between brand and product, and ensure that our brand lives and breathes in everything the teams produce

Develop and incorporate systems and tools that help the teams execute with less friction and higher consistency
Bring an element of fun into everything the team produces

What you bring to the table

We focus on hiring values aligned people, because we believe the right person can learn all the things to be successful in their role. Self-confidence plays a big part in what you apply for. We encourage all job applicants to apply even if they are nervous to do so. College degrees aren't required for any roles, and career gaps or switches are totally welcome.


3+ years experience in a Design Leadership role, responsible for managing both junior and senior individual contributors
A love for solving tough customer problems by combining thoughtful research, clever technology and beautiful design, and experience helping design teams do the same
Relevant practical Product Design experience working on software products and experiences that are customer insight and data driven
Experience working with or on product design teams across both UI and UX design capabilities, where a high standard of design practice and execution is evident
A sense of fun and creativity, and the ability to instill this in your team's culture and design work
Bonus points if you bring a strong technical understanding of modern UI technologies, design patterns and conventions 
Bonus points if you've worked closely with remote or distributed design and product teams within a scaling technology company

We want the people who care about doing a good job. The ones who have the humility and hunger to learn. - Sam Kroonenburg, Co-Founder and CEO

More than a job

Where you work isn't just a career decision -- it's a life decision. Everyone has family, friends and interests outside of their careers, so we offer perks and benefits to make work, work better for you.


5 weeks annual leave + sick leave + holidays. Because even when your office is your living room, we all need time to unplug.
Remotely awesome. Get $700 to level up your home office, monthly snack boxes, free Headspace access, weekly lunch funds, and $50 monthly for internet.
Human connection. Get to know the Gurus with good times and get-togethers inspired by our values, virtual happy hours, lunchtime trivia, or socially distanced fun events.
$1,000 USD continuing education budget. All Gurus get $250 USD a quarter to spend on personal development.
2 hours each week reserved for learning. Every Friday for 2 hours, we put down our normal work and spend time learning something new.
Get certified on us. A Cloud Guru will cover the cost of sitting all industry cloud certifications.

What's the interview process like at ACG?

Applying for a job can feel intimidating and like a full-time job of its own. You shouldn't have to burn through a week of sick time or all your best out-of-office excuses just to put feelers out for a new career opportunity. We want to be as transparent about the process as possible to help ease your mind. It's our goal to provide you a fair, efficient interviewing experience that respects you and your time — and to do it all with a sidecar of delight.

Once you submit an application, we'll review it. If you're a good fit, you'll have an initial chat with a recruiter over the phone. A phone interview with a manager typically follows. Depending on your role, you might then be asked to do a little homework (but nothing too time consuming). Then we'll schedule a Zoom call to meet other members of the team, answer any questions you have, and give you a feel for what it's really like to work at ACG. If you're on the fence, just give it a try.


Keep being awesome, Cloud Gurus.
Apply to A Cloud Guru
More jobs at A Cloud Guru
About A Cloud Guru
Office address
31 Queen Street, Melbourne CBD, VIC, 3000
Company size
201-500 people
Founded in
2015