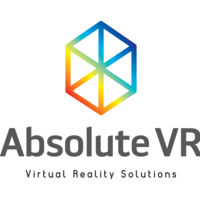 Absolute VR
Over the last decade we have witnessed a transition from a traditional display village marketing model and show home meetings to new online marketplaces. The reason for this change is that online platforms continuously improve and adapt towards convenience, which people love!

This has seen less display traffic and a need for builders to have an online presence. However, by increasing the convenience and speed of the off-plan shopping process, the culture shifts towards fast sales and buyers become more skeptical. Consultants are required to negotiate or explain themselves right from the initial inquiry as if selling a product, off the shelf, rather than take the time to understand the buyer and provide the service of expertly guiding families towards their perfect home.


In 2017 we discovered the HTC Vive (an immersive headset display unit) and began to test and research the market. Not only are virtual display homes more versatile and transportable, but they are over 100 times as affordable as brick and mortar display homes. We also saw a 2000% increase in the time a buyer looked at a design or house and land package when experienced in VR.


We believe in creating positive building experiences through transparent sales and marketing processes. These positive experiences also build trust and allow builders and developers to educate around construction process and services more effectively.  With virtual processes we have seen sales cycle timeframes reduced as buyers are able to understand designs faster and reduce the need for questions.

Virtual Reality provides a sales pathway built on confidence, reducing the stress of the building process and allowing sales consultants to focus on educating buyers and building them a great home!  
About Absolute VR
Company size
1-10 people
Founded in
2017
Markets