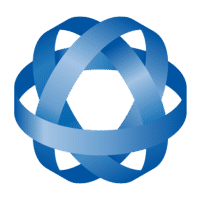 Apply to Advanced Navigation
Advanced Navigation
is the global leader in navigation systems for air, land and sea. Our products are developed and manufactured in Australia and our main HQ is located in Sydney with offices around the world. With over 68 of the top 100 largest companies as customers and a broad range of technologies, we are truly changing the way we navigate globally.
Our ever-growing team has world-class expertise in the fields of inertial navigation, global navigation satellite systems, sensors, acoustics, AI, and RF technologies. 
Click below to find out a little more about us:
Our software engineering team is actively focused on building embedded, web and Android applications for our next-generation SaaS robotics command & control platform. You will be participating in all phases of the software development life-cycle and responsible for managing a team to create and deliver high-quality software from development to production environments.

Responsibilities


Managing a team of software engineers developing a SaaS robotics command and control platform.
Manage project deliverables in an agile and scrum development cycle using Atlassian tools.
Champion a test first culture under TDD/BDD principles.
Manage live robot milestone demonstrations to investors and high profile clients
Collaborate with management, other engineering teams and stakeholders to manage company-wide and project-wide deliverables.

Required skills


A minimum of 5 years of experience managing a software engineering team.
Bachelor of computer science or a bachelor of engineering.
Experience with agile and scrum methodologies.
Experience with web platform development.
Excellent verbal and written communications skills
Strong organisational skills, attention to detail and technical judgement.
Multi-project involvement in developing enterprise applications in Java.
Ability to work independently and collaboratively to deliver results in demanding, deadline-driven situations.
Ability to effectively communicate and coordinate with peers and senior management when required.
Understanding of software design patterns and appropriate implementation thereof.

You might also have


Experience working with drones or other robotics platforms is highly desirable.
General knowledge of networking is highly desirable.
General knowledge around electronics is highly desirable.

What are some of the benefits you will have access to?
You'll have access to industry-leading products with diverse applications within some of the most interesting and exciting projects worldwide. We're growing a team of inspired, smart, and driven individuals from all sorts of backgrounds. With great opportunities for growth and variety, we strive to help each employee carve out the path that's right for them.
Apart from the above you will be doing your life's best work in a large, fun office in central Sydney close to all public transportation and have access to barista made coffee, at our cafe below, to keep you going throughout the day.
Apply to Advanced Navigation
More jobs at Advanced Navigation
About Advanced Navigation
Office address
37 Pitt Street, Sydney CBD, NSW, 2000
78 Guthrie Street, Osborne Park, WA, 6017
Company size
11-50 people
Founded in
2010