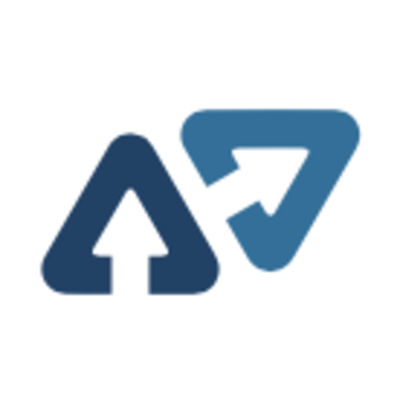 Apply to Afterpay Touch
Join a movement in which everyone can win. We started a movement in which everyone can win – shoppers, retailers, society and every person on our team. To play fair, trust people and reward them for doing the right thing. We are obsessed with our product. We see and feel the impact of our work as more and more people gain financial freedom and retailers grow across the globe.
Afterpay is offered by more than 55,000 of the world's best retailers and has more than 10 million active customers globally. Afterpay is offered by top fashion and beauty retailers across the globe - including eBay, The Iconic, Myer, Foot Locker, Adore Beauty, Mac Cosmetics, Kathmandu and many others. We are currently available in Australia, New Zealand, the United States and the United Kingdom where the brand is called Clearpay.
The Opportunity


As our business grows, so does our Compliance Team! We are currently recruiting for an AML Officer to join our ANZ Financial Crime Management team. You will be joining a team that executes a number of critical processes that support Afterpay's financial crime management systems. These processes are not only critical to support Afterpay meet its regulatory obligations, but equally importantly, help Afterpay do its part in preventing and disrupting financial crime.
The Financial Crime Management team is part of the Afterpay Global Compliance function. These roles are permanent and full time positions, reporting through to the Senior Analyst / Team Leader, Financial Crime Management.
We are much more than our job descriptions - we are our energy, our ideas, our everyday drive. Here's where you will begin….


Using a variety of third party and proprietary systems and workflows, you will be assigned to one or more of our critical financial crime management processes, namely: merchant vetting and customer screening; enhanced customer due diligence; transaction monitoring and suspicious matter reporting / suspicious activity reporting (SMR/SAR). As you gain your experience with the team, we will aim to give you the opportunity to work on new or different workflows
You will complete these processes by following documented procedures and instructions - as your skillset and experience develops you will be empowered (within the scope of those procedures) to make decisions and have exposure to work on some of our more complex and critical processes
From time to time, there may be other projects or opportunities presented to you that you will have the ability to contribute to and we will train you along the way.
Who are you?


Like us, you'll be obsessed with our product. You'll get a kick out of seeing and feeling the impact of your work as more and more people gain financial freedom and retailers grow across the globe.


You will have excellent analytical and investigative skills - being capable of reviewing and absorbing data
You will have experience working in operational teams, being able to follow documented procedures and instructions
Ideally you will have exposure to financial crime operational environments, but that is not essential!
You are an excellent team player who listens and thrives on collaborating with diversely talented team members
Be able to work under pressure and meet operational targets and deadlines - these targets include both quality and quantity related metrics
In performing your work, you will be able to clearly articulate your investigative reasonings
Flexible and eager to learn and develop your skill sets - at the same time, you will be able to stay focused on the work that is allocated to you
In performing other operational roles, you will be technically savvy and astute on various applications, systems and tools.
You will have gained your operational experience from working in high growth technology environments, preferably retail financial services or payments
You will naturally be passionate about the fight to prevent and disrupt financial crime
Ideally, you will have some exposure to AML or financial crime operational environments .
Your ability to navigate systems and technology is essential
You follow through, you show up, and make it happen, fast.
We play fair and reward you for doing the right thing. You will enjoy working from our beautiful office space in Melbourne or Sydney and feel trusted to work flexibly, remaining connected to smart people in all our locations. We put opportunity before optimism and plan our careers quarterly not annually. We are proud to support working parents of all genders in every country with a market-leading, equitable parental leave program including access to up to 24 weeks of paid leave.
When you're built from the ground up, there's always room for growth. To challenge each other and shape a legacy built on real purpose, talent, and grit.
How to Apply: We don't know what the future holds. That's the exciting part; we show up and make it happen. If you're excited by this opportunity, click apply now!
Apply to Afterpay Touch
More jobs at Afterpay Touch
About Afterpay Touch
Office address
406 Collins Street, Melbourne CBD, VIC, 3000
126 Buckingham Street, Surry Hills, NSW, 2010
Company size
201-500 people
Founded in
2014