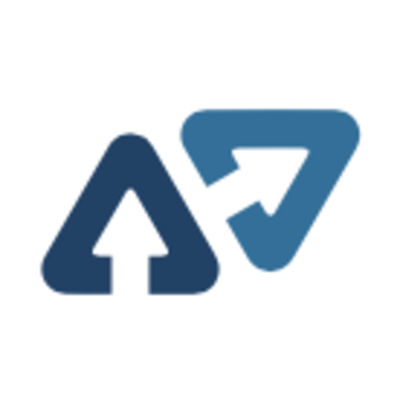 Director of Product Management, International at Afterpay Touch
Apply to Afterpay Touch
Join a movement in which everyone can win. We started a movement in which everyone can win – shoppers, retailers, society, and every person on our team. To play fair, trust people, and reward them for doing the right thing. We are obsessed with our product. We see and feel the impact of our work as more and more people gain financial freedom and retailers grow across the globe.
Afterpay is offered by more than 65,000 of the world's best retailers and has more than 10 million active customers globally. Afterpay is offered by top fashion and beauty retailers across the globe - including eBay, The Iconic, Gap, Myer, Foot Locker, Adore Beauty, Mac Cosmetics, Kathmandu, and many others. We are currently available in Australia, New Zealand, the United States, Canada, and the United Kingdom, where the brand is called Clearpay.
The Opportunity


We're looking for a senior product management leader to manage international platform strategy as we make acquisitions globally, drive internationalisation of our core platforms, streamline localisation processes to let us enter new markets quickly, and own related products like cross-border trade. The ideal candidate will have significant experience with multi-currency, multi-language platforms (including Asian languages), and experience in both eCommerce and payments. S/he is also a great manager and communicator who can both lead teams directly and drive cross-functional initiatives that touch many functions across Afterpay. The role can be based in Barcelona, Spain, or Melbourne, Australia.  
We are much more than our job descriptions - we are our energy, our ideas, our everyday drive. Here's where you will begin…
Lead product management for new platforms as we grow globally through M&A
Lead product management for our core platform internationalisation team
Work closely with other PM leaders to coordinate internationalisation across all our systems and product surfaces
Work closely with engineering leadership to define architecture, including when and how to integrate international acquisitions
Work with compliance and legal to understand regulatory requirements for expansion into new markets
Work with functional leaders across Afterpay to define business processes and requirements for operating globally
Hire and lead a team of PMs
Be a great functional PM, i.e., write great user stories, create and manage product roadmaps and backlog, work with dev leads on planning and optimising sprint process  
Who are you?


Like us, you'll be obsessed with our product. You'll get a kick out of seeing and feeling the impact of your work as more and more people gain financial freedom and retailers grow across the globe. You will also be or possess:
7+ years of product management experience
BS or BA (Computer Science or related preferred)
Experience leading product management teams
Significant experience internationalising consumer-facing platforms
Ecommerce and payments experience
Demonstrated success leading large, cross-functional initiatives
Experience working through legal and regulatory requirements of operating a global business at scale
Experience working with engineering leaders to align tech requirements and business opportunities
Excellent communication skills
Bias to action
Ability to build relationships at all levels across the company and really learn what drives the business
We play fair and reward you for doing the right thing.


Once we are back in the office, you will enjoy working from our beautiful office spaces and feel trusted to work flexibly, remaining connected to smart people in all our locations. We put opportunity before optimism and plan our careers quarterly, not annually. We are proud to support working parents of all genders in every country with a market-leading, equitable parental leave program including access to up to 24 weeks of paid leave.
When you're built from the ground up, there's always room for growth. To challenge each other and shape a legacy built on real purpose, talent, and grit.
How to Apply:


We don't know what the future holds. That's the exciting part; we show up and make it happen. If you're excited by this opportunity, click apply now!
Apply to Afterpay Touch
About Afterpay Touch
Office address
406 Collins Street, Melbourne CBD, VIC, 3000
126 Buckingham Street, Surry Hills, NSW, 2010
Company size
201-500 people
Founded in
2014