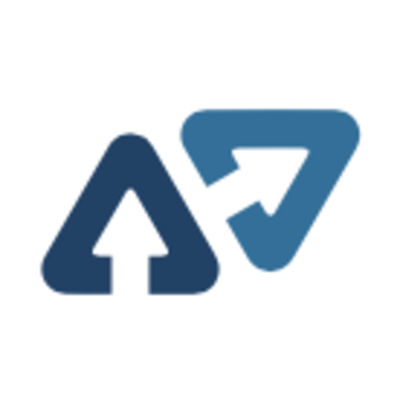 Apply to Afterpay Touch
Join a movement in which everyone can win. We started a movement in which everyone can win – shoppers, retailers, society and every person on our team. To play fair, trust people and reward them for doing the right thing. We are obsessed with our product. We see and feel the impact of our work as more and more people gain financial freedom and retailers grow across the globe.
Afterpay is offered by more than 55,000 of the world's best retailers and has more than 10 million active customers globally. Afterpay is offered by top fashion and beauty retailers across the globe - including eBay, The Iconic, Myer, Foot Locker, Adore Beauty, Mac Cosmetics, Kathmandu and many others. We are currently available in Australia, New Zealand, the United States and the United Kingdom where the brand is called Clearpay.
The Opportunity


As Afterpay's eCommerce Manager, ANZ, you'll manage site merchandising across the Afterpay website and app in ANZ, ensuring that the experience is optimised for our customers, merchants and campaign priorities. You will work with our product teams on future optimisation, tech innovations and developments, including personalisation, app strategies, localisation and testing. This will involve regular reporting to ensure that we are learning and adapting continually, and driving conversion and sales in the online channels.
We are much more than our job descriptions - we are our energy, our ideas, our everyday drive. Here's where you will begin…


Deeply understand our Australia and New Zealand consumers and identify opportunities for growth and optimisation across the customer journey
Manage and optimise the performance and conversion in the online channels across website homepage, categories, product pages, landing pages and more
Recommend improvements to the Online Content Strategy to achieve growth goals
Build playbooks, best practices and templates to partner with local merchants to create editorial content that feeds into the overall content calendar that increases purchasing frequency
Develop testing plans to optimise performance and improve personalisation across the website and app
Build cross-functional relationships to ensure consumer trends, insights, path to purchase, and behaviours are integrated into decision making
Keep an eye on competitor activity, and work with the team to input data into our competitor reviews 
Who are you?


Like us, you'll be obsessed with our product. You'll get a kick out of seeing and feeling the impact of your work as more and more people gain financial freedom and retailers grow across the globe.
You will have a passion for marketing, in particular, eCommerce and digital marketing
Your head will be abuzz with things we should be doing - managing eCommerce channel and building strategy to increase KPIs, and driving and improving online engagement and conversion across online channels
Your experience managing site merchandising across digital channels will be put to good use
You have a strong understanding of online marketing campaign processes, implementation, and delivery
You're experienced analysing data and building insights to improve online performance
You follow through, you show up, and make it happen, fast.
We play fair and reward you for doing the right thing. You will enjoy working from our beautiful office space in Melbourne and feel trusted to work flexibly, remaining connected to smart people in all our locations. We put opportunity before optimism and plan our careers quarterly not annually. We are proud to support working parents of all genders in every country with a market-leading, equitable parental leave program including access to up to 24 weeks of paid leave.
When you're built from the ground up, there's always room for growth. To challenge each other and shape a legacy built on real purpose, talent, and grit. 
How to Apply: We don't know what the future holds. That's the exciting part; we show up and make it happen. If you're excited by this opportunity, click apply now!
Afterpay is continuing to hire for all open roles with all interviewing and on-boarding done virtually due to COVID-19. All new team members, in addition to current staff, will temporarily work from home until it is safe to return to our offices
Apply to Afterpay Touch
More jobs at Afterpay Touch
About Afterpay Touch
Office address
406 Collins Street, Melbourne CBD, VIC, 3000
126 Buckingham Street, Surry Hills, NSW, 2010
Company size
201-500 people
Founded in
2014