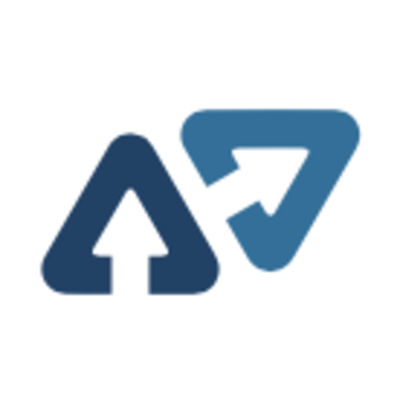 Apply to Afterpay Touch
Join a movement in which everyone can win. We started a movement in which everyone can win – shoppers, retailers, society, and every person on our team. To play fair, trust people, and reward them for doing the right thing. We are obsessed with our product. We see and feel the impact of our work as more and more people gain financial freedom and retailers grow across the globe.
Afterpay is offered by more than 65,000 of the world's best retailers and has more than 10 million active customers globally. Afterpay is offered by top fashion and beauty retailers across the globe - including eBay, The Iconic, Gap, Myer, Foot Locker, Adore Beauty, Mac Cosmetics, Kathmandu, and many others. We are currently available in Australia, New Zealand, the United States, Canada and the United Kingdom, where the brand is called Clearpay.
The Opportunity

As part of a new greenfield mobile-first product team at Afterpay, you'll be responsible for developing software to build a new Afterpay Money Management App delivering value to our Customers. We operate in a fast-paced and constantly changing industry where development and maintenance of effective software is key to the ongoing success and future growth of the business. This is a perfect role for Engineers who thrive in a fast-paced environment where they are working with current technology and where their work matters and is appreciated.
We are much more than our job descriptions - we are our energy, our ideas, our everyday drive. Here's where you will begin….
Join others in building new iOS Native App from the ground up 
Apply eXtreme Programming (XP) and related agile practices
Work in cross-functional Product teams responsible for the discovery, delivery, and validation of product features via mobile apps, BFFs as well as microservices
Work with the software engineering team following our software development principles, guided by the Team Lead, Staff Engineers, and ArchitectsPeer-review design decisions, code, automated tests, and documentation
Help design and architect our evolving core platforms, services, and applications
Build for the highest standards of performance, scalability, availability, accessibility, and security
Collaborate with product managers, experience designers, & business stakeholders to build efficient and reliable feature implementations that will delight our customers
Ensure that story estimates and code reviews are completed in a timely manner
Collaborate and build strong working relationships with Mobile Engineers and other teams in our engineering centres abroad, including San Francisco
Who are you?


Like us, you'll be obsessed with our product. You'll get a kick out of seeing and feeling the impact of your work as more and more people gain financial freedom and retailers grow across the globe.
You will also be or possess:


A naturally curious and self-driven individual 
A proven track record of building iOS applications
Participate in designing our strategic mobile architecture 
Experience delivering and supporting applications on iOS
Solid understanding of how to build testable, decoupled, maintainable code
Experience working within an agile environment, using XP,  clean code, pragmatic programming techniques (TDD, pair-programming, CI, etc.)
Understanding of integration technologies: RESTful JSON APIs, GraphQL, gRPC 
Experience with version control, preferably Git
Experience in Continuous Integration, Deployment & Delivery (CI/CD)
Exposure to cloud architecture & infrastructure as code will be well regarded
Exposure to team leadership would be valuable but not a must
Willingness to learn and apply new methodologies and techniques as required
An understanding of best practices in UX design would be well regarded
Exposure to money management, neo banking and/or financial services would be a beneficial
Experience in Android development would be an advantage
Being a full-stack developer will be highly regarded
We play fair and reward you for doing the right thing. 


Once we are back in the office, you will enjoy working from our beautiful office spaces and feel trusted to work flexibly, remaining connected to smart people in all our locations. We put opportunity before optimism and plan our careers quarterly, not annually. We are proud to support working parents of all genders in every country with a market-leading, equitable parental leave program including access to up to 26 weeks' paid leave.
When you're built from the ground up, there's always room for growth. To challenge each other and shape a legacy built on real purpose, talent, and grit. 
How to Apply:


We don't know what the future holds. That's the exciting part; we show up and make it happen. If you're excited by this opportunity, click apply now!Afterpay is continuing to hire for all open roles, with all interviewing and on-boarding done virtually due to COVID-19. All new team members, in addition to current staff, will temporarily work from home until it is safe to return to our offices
Apply to Afterpay Touch
More jobs at Afterpay Touch
About Afterpay Touch
Office address
406 Collins Street, Melbourne CBD, VIC, 3000
126 Buckingham Street, Surry Hills, NSW, 2010
Company size
201-500 people
Founded in
2014