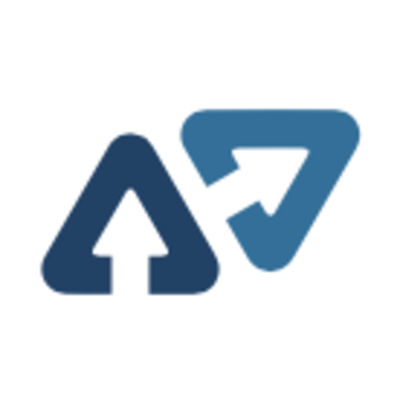 Lead Data Analyst, Money by Afterpay at Afterpay Touch
Apply to Afterpay Touch
Join a movement in which everyone can win. We started a movement in which everyone can win – shoppers, retailers, society, and every person on our team. To play fair, trust people and reward them for doing the right thing. We are obsessed with our product. We see and feel the impact of our work as more and more people gain financial freedom and retailers grow across the globe.
Afterpay is offered by more than 55,000 of the world's best retailers and has more than 10 million active customers globally. Afterpay is offered by top fashion and beauty retailers across the globe - including E-bay, The Iconic, Myer, Foot Locker, Adore Beauty, Mac Cosmetics, Kathmandu, and many others. We are currently available in Australia, New Zealand, the United States, and the United Kingdom where the brand is called Clearpay.
The Opportunity


As a Lead Data Analyst, you will be responsible for developing ongoing analyses and reports in support of the newly established Afterpay Money business.
This is a permanent opportunity reporting to our Senior Manager (Consumer Ops & Analytics), to be based in Melbourne. 
We are much more than our job descriptions - we are our energy, our ideas, our everyday drive. Here's where you will begin….


Work closely with the Afterpay Money team to understand their business intelligence and insights needs
Design and conduct analyses and reports to provide insights at scale that support growth strategies
Develop a formalised process to identify, analyse, and interpret trends or patterns in complex data sets, empower informed decision making for stakeholders
Assist the Afterpay Money teams in developing methodologies/framework to accurately assess and measure the impact of our business strategy
Support targeted business activities, including opportunities for product and process improvement with a focus on driving significant business growth
Design and execute A/B and multivariate testsIsolate, identify and communicate data issues and own data quality for the analyses and reports produced
Monitor and analyse data reports/dashboards/pipelines and do RCA & troubleshooting of issues that arise
Who are you?


Like us, you'll be obsessed with our product. You'll get a kick out of seeing and feeling the impact of your work as more and more people gain financial freedom and retailers grow across the globe.
Quantitative background in statistics, mathematics, computer science, business/commerce or related disciplines
Ability to do statistical analyses with minimal guidance including descriptive and inferential techniques
Strong problem solving and analysis skills, combined with effective judgment and communication skills
5+ years of analytics experience including Customer Profiling, Predictive Modelling, Regression and classification analyses, deep-dive analysis, A/B testing, etc.
Work experience with data visualisation tools like Tableau, Looker, or Power BI
Strong organisational/time management skills and ability to work effectively in a fast-paced environment
Solid project management skills, with the ability to handle multiple projects simultaneously and to tight deadlines
We play fair and reward you for doing the right thing. You will enjoy working from our beautiful office space in Melbourne and feel trusted to work flexibly, remaining connected to smart people in all our locations. We put opportunity before optimism and plan our careers quarterly not annually. We are proud to support working parents of all genders in every country with a market-leading, equitable parental leave program including access to up to 24 weeks of paid leave.
When you're built from the ground up, there's always room for growth. To challenge each other and shape a legacy built on real purpose, talent, and grit.
How to Apply: We don't know what the future holds. That's the exciting part; we show up and make it happen. If you're excited by this opportunity, click apply now!
Apply to Afterpay Touch
About Afterpay Touch
Office address
406 Collins Street, Melbourne CBD, VIC, 3000
126 Buckingham Street, Surry Hills, NSW, 2010
Company size
201-500 people
Founded in
2014