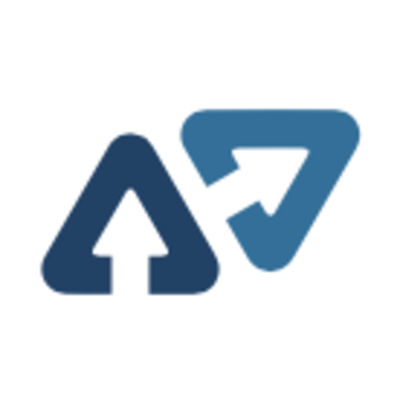 Product Designer - Checkout at Afterpay Touch
Apply to Afterpay Touch
From an Australian-born company to a rapidly growing global business, we're on the ride of a lifetime! 
We're on a mission to be the world's most loved way to pay. We love connecting our customers with brands they love and empowering them to spend their money and buy what they want in a responsible way. We're all about building a high-performing team, where our teams come to work to be the best they can be. We are grounded in reality and work together to achieve the extraordinary. 
It's a fast-paced business and that's the way we love it. We know that world class talent is the only way to pave our future success, so come and work with some of the brightest minds and be part of the once in a lifetime ride.
About the Role

Afterpay's ambition is to become the world's favourite way to pay for what we call life's little essentials – a new way of purchasing designed for and around our customers' interests. We believe that great design has the ability to engage and inspire. 
Afterpay's Checkout is our principal product experience. Key to our customers' shopping journey is the streamlined, transparent and innovative payment service we provide. As the leader in the BNPL space we are constantly seeking and seizing opportunities to evolve and innovate on our core product experience. 
We are looking for a passionate and talented designer who has demonstrated the use of human centered design principles to create and ship new digital product experiences.
Our designers are strategic thinkers and conceptual problem solvers who create new products, services and experiences. You' ll work closely with product and technology partners during discovery and define phases to gather and translate data, research and insights into usable and engaging applications though ideation sessions, design sprints and creative collaboration.
The role requires a seasoned design crafts person, with hands on skills and the focus to turn conceptual thinking into tangible solutions for critique and user feedback. You will iterate quickly and have responsibility for your designs all the way through hand off and delivery to our engineering partners. You will be the dedicated design voice through the development and deployment phases, seeing your work in the hands of end users.
What you'll be doing


Working closely with product and business partners to discover and define customer and merchant pain points and opportunities for product enhancement/innovation. 
Solving complex design challenges through the participation in and curation of design programs covering research, journey mapping, sketching and high fidelity design of solutions. 
Designing and socializing low/medium fidelity solution prototypes for validation and feedback. 
Handing-off validated product designs to development teams and overseeing implementation.  
Informally mentoring junior design practitioners in best practices, processes, and methodology.
Understanding success metrics and legal requirements for checkout experiences.
Designing best practice checkout experiences that empathise with customer's needs and given situations.
Creating scalable designs that cater to localisation.
Be the subject matter expert for all checkout variables.
Designing end to end checkout experiences optimised for conversion.
About You
Minimum of 7+ years experience in the digital product design field. 
Experience working autonomously and leading independent initiatives. 
Strong design point-of-view and comfort with challenging personal opinions.
Experience participating in / facilitating design research, design sprints & ideation sessions. 
Ability to turn conceptual and abstract thinking into tangible product design solutions. 
Ability to communicate ideas and design decisions effectively. 
Craftsperson, strong skills, and experience in Figma and design prototyping tools.
Experience working from and contributing to established design systems/design language. 
Experience working with design technologists or prototypers. 
Experience working hands-on with engineers and product managers in a fast-paced environment.
Have an understanding of research methodologies and the ability to conduct user interviews with merchants and customers.
Sign me up!
Interested? Click 'Apply!'
Afterpay is continuing to hire for all open roles with all interviewing and on-boarding done virtually due to COVID-19. All new team members, in addition to current staff, will temporarily work from home until it is safe to return to our offices.
Apply to Afterpay Touch
More jobs at Afterpay Touch
About Afterpay Touch
Office address
406 Collins Street, Melbourne CBD, VIC, 3000
126 Buckingham Street, Surry Hills, NSW, 2010
Company size
201-500 people
Founded in
2014