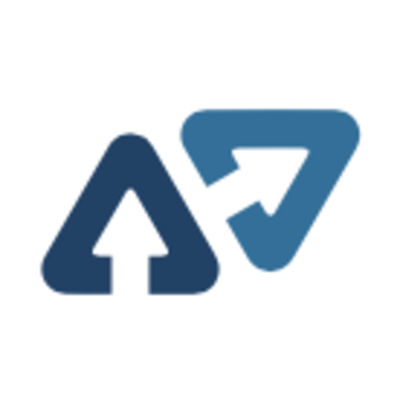 Project Manager, Operations & Readiness at Afterpay Touch
Apply to Afterpay Touch
Join a movement in which everyone can win. We started a movement in which everyone can win – shoppers, retailers, society and every person on our team. To play fair, trust people and reward them for doing the right thing. We are obsessed with our product. We see and feel the impact of our work as more and more people gain financial freedom and retailers grow across the globe.
Afterpay is offered by more than 55,000 of the world's best retailers and has more than 10 million active customers globally. Afterpay is offered by top fashion and beauty retailers across the globe - including eBay, The Iconic, Myer, Foot Locker, Adore Beauty, Mac Cosmetics, Kathmandu and many others. We are currently available in Australia, New Zealand, the United States and the United Kingdom where the brand is called Clearpay.
From an Australian-born company to a rapidly growing global business, we're on the ride of a lifetime!

We're on a mission to be the world's most loved way to pay. We love connecting our customers with brands they love and empowering them to spend their money and buy what they want in a responsible way. We're all about building a high-performing team, where our teams come to work to be the best they can be. We are grounded in reality and work together to achieve the extraordinary.

It's a fast-paced business and that's the way we love it. We know that world class talent is the only way to pave our future success, so come and work with some of the brightest minds and be part of the once in a lifetime ride.
The Opportunity


The Operations Project Manager & Readiness plays a critical role in managing the successful implementation of new Afterpay Product, Process and Technology changes which impact our consumers, merchants or operations employees.


To be a success in the role you'll be energetic and resilient, thrive on solving problems, always deliver exceptional customer experiences, and be a champion of our Global Operations team North Star: 'Exceptional customer care comes from delighting customers at every stage of their Afterpay experience - Our function strives to deliver scaleable, simple, easy to use product offerings, self service capability and service excellence when customers need to reach out for help.".
We are much more than our job descriptions - we are our energy, our ideas, our everyday drive. Here's where you will begin….


Together with the Operations & Product teams, ensure new product projects are delivered with the customer experience at the centre of the design.
Make recommendations to the business based on deep understanding of the customer, the product and the process.  This includes detailed mapping of customer experiences, needs analysis, impact analysis, business case studies to ensure recommendations are accepted and delivered. 
Ultimate responsibility for recommendations of risk acceptance/relevant contingency plan required to ensure customers experience expectations are met.
Manage the status reporting for Operations streams including the risk and issues log with a focus on continuous design improvement and proactively review and manage risks & create action plans to support where required to both protect and elevate customer experience.
Design and implement best practice project management and methodologies across both horizontal and vertical integrations, to meet the needs of Afterpay and Operations.
Bring world class change management principles to brief in change to the Ops Excellence team, in advance of change, and including all relevant artifacts to make change effective and lasting for a broad range of stakeholders of varying seniority.
Measure post implementation operations results (complaints, call index, insights, etc) making recommendations on future iterations of the product or process at Afterpay.
Work with a range of diverse stakeholders including (but not limited to) Head of Global Operations, Director of Service Excellence, Product, Risk and Tech teams, Finance Leadership Team, Department Managers, External system integrators, External vendors.
Who are you?
Like us, you'll be obsessed with our product. You'll get a kick out of seeing and feeling the impact of your work as more and more people gain financial freedom and retailers grow across the globe.


You will have a passion for Project Management with a wealth of end to end Project Delivery experience, with exposure across Human Centred design principles.
Demonstrated experience working across multiple domains / business functions to deliver concurrent projects in a fast-paced environment
Highly adept Change management , scaling operational environment 
Expert stakeholder managements skills with the ability to partner with teams and department leaders and communicate across a number of mediums (verbal, written and presentation);
You are a resilient, self-starter and someone who thrives under pressure and can think strategically and holistically about your approach.                    
We play fair and reward you for doing the right thing.
You will enjoy working from our beautiful office space in Melbourne and feel trusted to work flexibly, remaining connected to smart people in all our locations. We put opportunity before optimism and plan our careers quarterly not annually. We are proud to support working parents of all genders in every country with a market-leading, equitable parental leave program including access to up to 24 weeks of paid leave.
When you're built from the ground up, there's always room for growth. To challenge each other and shape a legacy built on real purpose, talent, and grit.
How to Apply.
We don't know what the future holds. That's the exciting part; we show up and make it happen. If you're excited by this opportunity, click apply now!.
Afterpay is continuing to hire for all open roles with all interviewing and on-boarding done virtually due to COVID-19. All new team members, in addition to current staff, will temporarily work from home until it is safe to return to our office.
Apply to Afterpay Touch
About Afterpay Touch
Office address
406 Collins Street, Melbourne CBD, VIC, 3000
126 Buckingham Street, Surry Hills, NSW, 2010
Company size
201-500 people
Founded in
2014