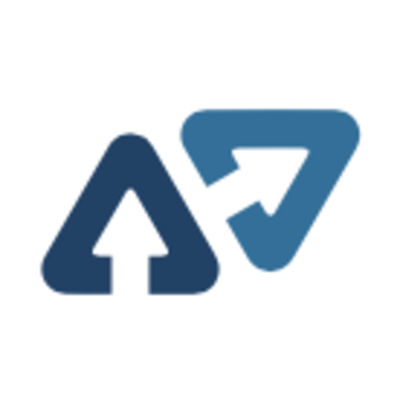 Recruiting Operations Manager at Afterpay Touch
Apply to Afterpay Touch
Join a movement in which everyone can win. We started a movement in which everyone can win – shoppers, retailers, society and every person on our team. To play fair, trust people and reward them for doing the right thing. We are obsessed with our product. We see and feel the impact of our work as more and more people gain financial freedom and retailers grow across the globe.
Afterpay is offered by more than 55,000 of the world's best retailers and has more than 10 million active customers globally. Afterpay is offered by top fashion and beauty retailers across the globe - including  E-bay, The Iconic, Myer, Foot Locker, Adore Beauty, Mac Cosmetics, Kathmandu and many others. We are currently available in Australia, New Zealand, the United States and the United Kingdom where the brand is called Clearpay. 
Afterpay is on a mission to power an economy in which everyone wins.
The Opportunity 
Recruiting top candidates has been increasingly competitive and recruiting operations plays an essential role in improving operational efficiency and uncovering data-driven insights. The vision is to build a warehouse of recruiting data and make it readily accessible to drive key business decisions. We are at the beginning of this massive global project. This is an opportunity to shape the future of our recruiting systems solutions and we're looking for the first foundational members to join us.
We are much more than our job descriptions - we are our energy, our ideas, our everyday drive. Here's where you will...
Build recruiting analytics, capacity model, and ad hoc reports
Build out end-to-end recruiting programs, including defining success metrics, selecting tools, creating process, facilitating communication, implementation, and  on-going operations
Track and audit the recruiting data and create standardized reports
Design cross-functional programs at scale to promote efficiency and operational excellence
Own the implementation, management, and sunsetting of tools
Who are you? 
Like us, you'll be obsessed with our product. You'll get a kick out of seeing and feeling the impact of your work as more and more people gain financial freedom and retailers grow across the globe.
The ideal candidate
has completed system and process implementations,
has built metrics/dashboards with spreadsheets and other analytics platforms,
has a high attention to detail and is proactive,
has worked autonomously and navigated ambiguity,
has global experience supporting diverse employee populations, and
has a passion for data, operational excellence, and technology.
Minimum Qualifications


Multi-countries ATS administration experience
5 years of recruiting operations/programs experience
5 years of recruiting system analyst experience
Advanced spreadsheet skills (merging data, building pivot tables, etc)
Solid recruiting acumen and understanding of compliance
Exceptional integrity and judgment in handling confidential information
Excellent written and verbal communication and client relationship management skills
Advanced time management skills in managing multiple priorities and deadlines
Preferred Qualifications
Experience in ATS like Lever, Greenhouse, iCIMS, and other enterprise ATS
Experience in recruiting programs like managing referral, tracking candidate experience, managing compensation framework
Experience in LinkedIn, Gem, Triblebyte, DocuSign, and other relevant recruiting tools
We play fair and reward you for doing the right thing. You will enjoy working from our beautiful office space in Melbourne and feel trusted to work flexibly, remaining connected to smart people in all our locations. We put opportunity before optimism and plan our careers quarterly not annually. We are proud to support working parents of all genders in every country with a market-leading, equitable parental leave program including access to up to 26 weeks paid leave.
When you're built from the ground up, there's always room for growth. To challenge each other and shape a legacy built on real purpose, talent, and grit. 
How to Apply: We don't know what the future holds. That's the exciting part; we show up and make it happen. If you're excited by this opportunity, click apply now!
Afterpay is continuing to hire for all open roles with all interviewing and on-boarding done virtually due to COVID-19. All new team members, in addition to current staff, will temporarily work from home until it is safe to return to our offices
Apply to Afterpay Touch
More jobs at Afterpay Touch
About Afterpay Touch
Office address
406 Collins Street, Melbourne CBD, VIC, 3000
126 Buckingham Street, Surry Hills, NSW, 2010
Company size
201-500 people
Founded in
2014