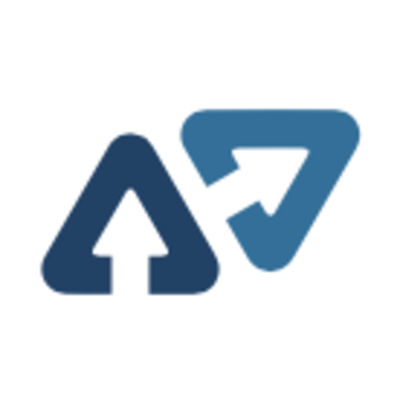 Senior Data Analyst, Finance Analytics at Afterpay Touch
Apply to Afterpay Touch
Join a movement in which everyone can win. We started a movement in which everyone can win – shoppers, retailers, society and every person on our team. To play fair, trust people and reward them for doing the right thing. We are obsessed with our product. We see and feel the impact of our work as more and more people gain financial freedom and retailers grow across the globe.
Afterpay is offered by more than 55,000 of the world's best retailers and has more than 10 million active customers globally. Afterpay is offered by top fashion and beauty retailers across the globe - including  E-bay, The Iconic, Myer, Foot Locker, Adore Beauty, Mac Cosmetics, Kathmandu and many others. We are currently available in Australia, New Zealand, the United States and the United Kingdom where the brand is called Clearpay.
The Opportunity


As Afterpay's Senior Data Analyst, Finance Analytics, you'll works as part of the Global Risk & Analytics team and report into our Finance Analytics Manager. This role has become available as a part of our business expansion into the in-store channel in the US. Your primary responsibility in this role is to own and support the instore sales process reporting to merchants and internal stakeholders. 
This role is ideal for someone who has previously worked as an in-house MicroStrategy specialist or an implementation consultant and would like to transition into a role working closely with business stakeholders and over time gain domain knowledge within Finance. 
The role could be based in either Melbourne or Sydney!
We are much more than our job descriptions - we are our energy, our ideas, our everyday drive. 

Here's where you will begin….


Develop and maintain a suite of externally facing reports using MicroStrategy
Collaborate with Sales and Merchant Relations teams to provide response to key merchants
Troubleshoot issues occurring in relation to Instore Sales Process
Maintain a strong understanding of our evolving data warehouse
Continuous involvement in product changes to ensure correct business process reporting
Collaborate with other Customer and Merchant analytics teams to deliver the required input
Work closely with Data Engineering team to continuously evaluate and improve the solution
Maintain process documentation using Confluence and JIRA
Prioritize the requests arriving from different teams
Work closely with the Finance team to enable delivery of accurate reporting 
Support Finance Analytics Manager with delivery of other projects for Finance Team on as-needed basis.
Who are you?


Like us, you'll be obsessed with our product. You'll get a kick out of seeing and feeling the impact of your work as more and more people gain financial freedom and retailers grow across the globe.
You will have a passion for MicroStrategy and experience working as an Analyst!  
Ability to develop application and schema object based on technical specifications using MicroStrategy Developer
You're familiar with advanced reporting concepts - level metrics, custom groups, many to many relationships resolution
Ability to maintain subscriptions using Distribution Services maintenance (in particular bursting functionality) and an understanding of the importance of the regression testing 
Quantitative background in statistics, math, business, or related disciplines
A strong working knowledge of SQL and understanding of data architecture
An ability to communicate findings and definition nuances clearly to both technical and non-technical audiences 
Comfort in working with a geographically dispersed team
Attention to detail and ability to understand end to end solution
You follow through, you show up, and make it happen, fast.
We play fair and reward you for doing the right thing. You will enjoy working from our beautiful office space in Melbourne or Sydney and feel trusted to work flexibly, remaining connected to smart people in all our locations. We put opportunity before optimism and plan our careers quarterly not annually. We are proud to support working parents of all genders in every country with a market-leading, equitable parental leave program including access to up to 26 weeks paid leave.
When you're built from the ground up, there's always room for growth. To challenge each other and shape a legacy built on real purpose, talent, and grit.
How to Apply:

We don't know what the future holds. That's the exciting part; we show up and make it happen. If you're excited by this opportunity, click apply now!.
Afterpay is continuing to hire for all open roles with all interviewing and on-boarding done virtually due to COVID-19. All new team members, in addition to current staff, will temporarily work from home until it is safe to return to our offices
Apply to Afterpay Touch
More jobs at Afterpay Touch
About Afterpay Touch
Office address
406 Collins Street, Melbourne CBD, VIC, 3000
126 Buckingham Street, Surry Hills, NSW, 2010
Company size
201-500 people
Founded in
2014