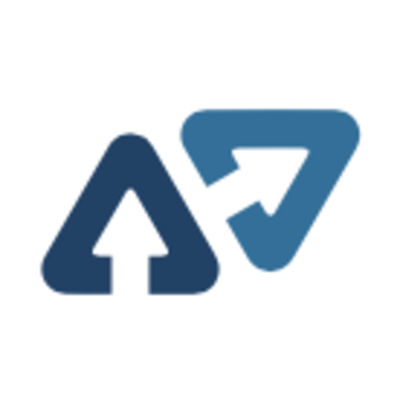 Apply to Afterpay Touch
Welcome to the Rocketship! We're a rapidly growing team with one vision: to become the world's most loved way to pay. Our Australian-made buy now pay later service has revolutionised the retail sector by allowing our customers to receive their purchases and then pay them off in instalments, all without having to pay upfront fees and interest.
In the Afterpay universe, work is extremely fast-paced, and roles are always evolving. There's plenty of opportunity in the roadmap ahead as our millennial brand expands into the US and beyond. You've got to have drive, tenacity, commitment to culture and good ideas, and you'll find your hard work pays off with the tangible impact of your contribution as you directly shape the business.
About the Team

Afterpay's technology was home-grown in Australia, and we're continuing to build our tech teams in Melbourne, San Francisco, New York & Shanghai. We're team players, committed to fast-paced quality work, and we're looking for people who are keen to be part of something new as it rapidly grows to sky-high limits.
About the Role


We have an opportunity for a Technical Lead to join our technology team in Melbourne. This role will be responsible for leading a team of experienced Software Developers in the delivery of a major Consumer facing product. We value the development of simple and pragmatic technical solutions that meets the needs of our products, users and stakeholders and are looking for an experienced Technical Lead able to manage multiple developers, work alongside Product and still retain a hands on attitude. It's a great opportunity to work as part of a high performing team within a fast-growing business that has a huge global reach.
What you'll be doing


Bringing a get-stuff-done attitude and working with team towards product outcomes 
Ensure the team is consistently delivering working software to our expected standards
Actively participate in the development and maintenance of Afterpay standards for software development, testing, release management and reviews
Technical ownership of the work that your team is delivering within each iteration or standalone deliverable
Working in collaboration with the Product Manager through discovery, feasibility, design and high-level estimates, experiments, etc to validate new features 
Shared responsibility for Architecture of the system working closely with the other Engineering Team Leads and Architecture
Proactively managing issues early to avoid bigger problems later
Proactively supporting your team members to achieve their performance and development goals
Working with your team to adopt and apply appropriate development and delivery techniques derived from methodologies such as XP, agile, lean, ShapeUp, etc
Ensure the team is collaborating closely between themselves and with key stakeholders, such as Product managers, Designers, Engineering Managers
Practicing Continuous Delivery and DevOps with your team(s)
Work with the Engineering manager to develop high performing teams and a highly collaborative culture
About You 


Experience leading technical teams in fast paced and complex environments
Passionate about coaching and people development
An outcome focused and collaborative approach
Comfortable shifting to hands-on technical responsibilities where required
Passionate about adding to and growing an organisation's engineering culture
Enjoy driving the technical and product vision within the domain you operate in
Experienced full-stack practitioner in multiple programming languages including Java, Kotlin and/or Javascript
Experienced in Continuous Delivery, DevOps and other CI/CD practices across the SDLC
Experienced in the use of AWS Cloud and other SaaS products
Have a deep understanding of the SDLC and evolving technology landscape
Are an experienced full stack/multi-stack developer 
Bachelors' degree in Computer Science or relevant field is regarded
Sign me up!


Interested? Click 'Apply!'
Apply to Afterpay Touch
More jobs at Afterpay Touch
About Afterpay Touch
Office address
406 Collins Street, Melbourne CBD, VIC, 3000
126 Buckingham Street, Surry Hills, NSW, 2010
Company size
201-500 people
Founded in
2014