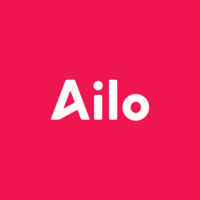 Ailo
One third of Australians live in a rental home and one-in-eight own one, but the experience is often, well… not great. Renters have to shout to be heard. Property investors have little visibility or control over one of their most valuable assets. And property managers are shackled to antiquated technology. Nobody is happy. So, we're rebuilding property management from the ground up with a platform that delivers a better experience for everyone.

The old way of property management doesn't work for anyone. So we built something better for everyone. 

Ailo is a payments and communications platform that helps property managers, property investors and renters connect, collaborate and create places people love living and investing in. 

Founded in 2017, Ailo has built the largest property management dataset in Australia and has helped more than 100,000 property managers, property investors and renters work better together. 

Our mission is to make every home a good investment and every investment a great home. 
About Ailo
Office address
Melbourne CBD, VIC, 3004
215 Spring Street, Melbourne CBD, VIC, 3000
Company size
51-200 people
Founded in
2017
Markets