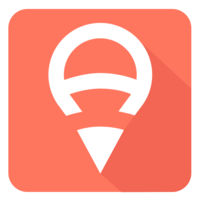 AmazingCo
AmazingCo is an experiences platform, helping people spend their free time in a way that leads to greater fulfilment in life. We do this through a technology platform that allows us to understand our customers needs, design experiences from first principles and make meaningful recommendations across a period of our customers lives, not just a point in time.

Each experience is designed with human needs as the primary driver. Whether that is human connection between friends, family or with a partner, or for personal fulfilment. They are designed to help you connect more, build relationships, strengthen bonds and celebrate better, all while experiencing something unique, new and fun.

We operate across the United States, Australia and New Zealand.

We are experience creators

We are a global team of creative dreamers, designing and delivering unique day out and special celebration experiences and activities that help people connect.
 
Our mission is to help you live a more fulfilling life, and we believe the most important place to start is to help you connect with your city, and with the people important to you.


In a time when digital addiction is leading to a lack of human connection, we embrace the best of technology to make your real-world experiences even better, and full of moments of connection. Our mission has attracted thousands of like-minded partners, each playing their part in every experience we design.
About AmazingCo
Office address
Company size
11-50 people
Founded in
2016
Markets